Famous Easternats gets a new home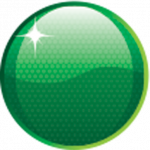 The iconic Easternats car event has found a new home at Winton.
Jon Davison, founder and promoter, has secured a 10-year agreement for the event to be held at the Benalla Auto Club's Winton Motor Raceway commencing 2011.
After many years competing at Sandown, the event was proposed to move to Calder Park last year, but it was cancelled due to regulatory issues. A group of angry fans subsequently staged a protest in suburban Oakleigh, causing damage to the local Bob Jane T-Marts store.
Davison is pleased to have found the Easternats a home.
"Winton is perfect for the Easternats and the participants will love it," he said.
"Winton can accommodate all the action that the Easternats is famous for, including cruising, burnouts, street drags, stampede and go-to-whoa.
"(And) all complimented by extensive display areas and first class pit/garage facilities.
"Onsite camping is a further benefit with the potential to build the Easternats into a full scale regional spectacular. The Benalla Auto Club are to be congratulated on the upgrades and improvements that have been made to the facility."
Winton Motor Raceway CEO Mick Ronke said the Easternats is a welcome addition to the club's existing motorsport events.
"Winton has evolved over the last 50 years into a nationally significant venue," he said.
"Our operation is an excellent example of the local motorsport community working with police and council to provide safe and orderly events with minimal disruption and maximum local benefit," he said.
"We look forward to working with Jon and anticipate a large number of interstate and Melbourne entrants and patrons will attend. This will be a welcome stimulus to the regional economy."
Last year the Easternats attracted over 700 entries and more than 25,000 spectators. At Winton, Davison is hoping that the Easternats has the potential to grow into the largest event in regional Victoria.
The event in 2011 will be staged at Easter from April 22-25 and include a dedicated Ute Burnout and Show & Shine Competition.