Young Formula Forder confirms national debut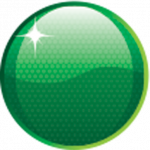 State Formula Ford competitor Josh Hunter is one of the leading lights in the Victorian State championship, and while there's still one round remaining, his future plans are already taking shape.
The 15-year-old, grandson of speedway legend Garry Rush, will make his national debut in the Australian Formula Ford Championship at Sandown International Motor Raceway in November, driving a fourth Sonic-prepared Mygale. He will join regular Sonic steerers Nick Foster, Ryan Simpson and Geoff Uhrhane.
Next year, Hunter will contest the entire national Formula Ford Championship.
But before all of that unfolds, he has the Victorian Series to concentrate on, and he told Speedcafe.com.au that he wants to keep his energies centred on securing the best possible result in the Victorian Series before looking into the future.
"The field in the Victorian in the series is pretty competitive, and there's only one round to go, so I've just got to keep focused," he said.
"But the idea is to use this year to set myself up for the National championship next year. That's what it's all about."
Hunter resisted the chance to make a bold prediction on how he's is likely to fair in his national debut at Sandown.
"The national series is such a competitive field," he said.
"Sandown for the Victorian Series was a good indicator of where I'm at (most of the national competitors competed there). I just need to keep focused. Everyone wants to run up the front, but you have to learn, and it's a big learning curve for me.
"If I could finish up the front, that's a bonus, but getting laps under my belt for next year is my intention.
"My team-mates Geoff, Nick and Ryan are all running at the point end of the National series, so I need to try and learn as much as I can off them. I've got Nick Percat helping me out. He is excellent with the car set-up, so now I just need to concentrate on my own game and focus on stepping it up."
Hunter says that he'd like to pursue a motor racing career in America after he has finished his Australian open-wheel apprenticeship.
"I love the American racing – IndyCars, NASCAR, stuff like that. I really look up to guys like Marcos Ambrose. I think that is what I'd like to ideally like to pursue," he said,
"If I got a drive in European racing, you'd go for sure, but in America, we know a lot of people over there and the competition there is really competitive."