What's on the Box?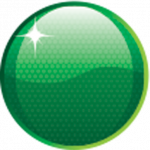 The motorsports action continues this weekend on Australian television with extensive LIVE coverage of cars and bikes across the globe.
Formula 1 
After last week's controversy at the German Grand Prix, race fans don't have to wait long before seeing the next instalment of Formula One with the teams in Hungary this weekend. Remember this was the meeting last year when Felipe Massa was seriously injured in qualifying. So will Ferrari tell him to move aside this weekend for Fernando Alonso? Or will Queanbeyan's Mark Webber strike back for Red Bull? Tune into ONE HD for qualifying on Saturday evening. LIVE pre-race coverage is from 9pm on Sunday, with the race itself set to go at 10pm.
Bikes
Check out the LIVE coverage of the Team World Cup of Speedway on Foxsports. The Final is LIVE Sunday morning from 3am. Superbikes from Great Britain are LIVE on Foxsports from 8.30pm.
NASCAR
The LIVE NASCAR action gets underway on ONE HD on Sunday morning at 9am with the Nationwide U.S. Cellular 250 from Iowa. The Sprint Cup Series is back at Pocono on Monday morning with the Pennsylvania 500 on Foxsports LIVE from 2am.
Rally
Daily highlights of the 'Grand Prix' of the World Rally Championship, the Rally Finland on ONE HD.
Other
Eurosport will screen LIVE coverage of the World Touring Car Championship from Brno in the Czech Republic. Warm-up is LIVE from 4.30pm on Sunday. LIVE race coverage is from 9pm. Also from Brno is the FIA F2 Championship. LIVE coverage of the opening race is on Eurosport on Saturday evening at 9pm.
V8XTRA
V8XTRA continues its special programs this Saturday at midday on Seven with a Dick Johnson and John Bowe feature. Former Bathurst winners Johnson and Bowe join Neil Crompton and Mark Larkham to discuss their extraordinary racing careers. Look out for more from the Bathurst archive.
For the full TV guide click here