Red Bull: Not fazed by Webber engine issue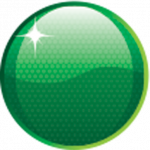 Red Bull Racing's team principal Christian Horner isn't concerned about the engine issues that Mark Webber encountered at the German Grand Prix last weekend.
The Australian driver was told to back off during the race while closely following McLaren championship leaders Lewis Hamilton and Jenson Button.
Webber was ordered to conserve his Renault engine due to a problem with oil consumption. He consolidated to take sixth place in the race, leaving him in third place in the F1 title, equal with team-mate Sebastian Vettel.
Due to tight engine replacement restrictions, there was a fear that Webber's championship tilt would be threatened, but Horner insists that there was no reason why the engine can't be used again in the coming races.
"He had an oil issue that he managed very, very well," Horner told Speed TV.
"It was important points for him. Renault managed the problem throughout the race and did a good job, because that engine has further to go. It was its second race, so it still has a bit of mileage to do on it.
"But there was no damage. It was just a question of ensuring that it didn't put any unnecessary heat or friction into the engine. It was always going to be very difficult for him to pass Jenson with their straightline speed advantage.
"We took a prudent approach to say, 'Let's get the points, finish the race, and make sure it's still in the allocation'."
Webber is looking forward to getting on with the job in Hungary this weekend after the frustration of Hockenheim.
"I wasn't in the fight, but I'll be back," he said.
"It's very competitive at the front, which is how it should be in Formula One. Ferrari had the quickest car at Hockenheim. They demonstrated that by coming home first and second. They're very much back in the hunt for the world title, which should make things pretty interesting going forward.
"But the RB6 was quick too and I haven't got to wait long to set the record straight. I finished third at the Hungaroring last year and I'm looking forward to getting back out there."
Webber thinks his Red Bull will be competitive and wants to get his fourth win for the season.
"The RB6 was pretty solid at Monaco earlier this year, so there's every reason to think that it will be competitive in Hungary," he said.
"The Hungaroring might lack the glamour of Monaco, but there are many technical similarities between the two tracks, such as they're twisty, bumpy and dirty off-line.
"Such is the rate of development in F1 that the cars have changed quite a lot since Monaco. We've put a lot of upgrades on the RB6, so I hope to fight for my fourth win of the season on Sunday."
For a full insight into this weekend's Hungarian Grand Prix, CLICK HERE for Speedcafe.com.au's exclusive F1 Race Guide;
For a closer look at the Hungaroring track, see the video below.