Glen Dix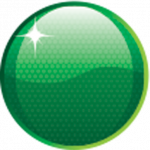 Who gets to wave the chequered flag at the Australian Grand Prix? It depends – it could be a sponsor, it could be a high-profile celebrity, it could be both – like Qantas ambassador John Travolta.
Back in the days when Adelaide staged the GP, the flag-waving responsibility lay with one of the state's most famous racing identities – Glen Dix.
Dix has been involved in motorsport since the mid 1950s. He started out Speedway racing and by the time of the first Adelaide GP in 1985 he had been waving the chequered flag for some 30 years. For Adelaide's tight-knit community he was the obvious person for the job.
"At the time the Grand Prix started (in Adelaide) I'd been doing the same thing in motorsport for 30 years," Dix told Speedcafe.com.au.
"I first got involved in Speedway Racing in the 1954/55 season. I was involved in circuit racing all over Adelaide.
"When it (the flag waving job) came up in 1985, many people thought I was the obvious choice, I didn't think that until I got the confirmation letter from race organisers."
Dix was honoured to accept the job and took it very seriously.
"It was a thrill, after a lot of years in motorsport to be invited to be involved in a world championship event in your own home town was a great thrill," said Dix.
"I started waving the flag in Speedway. I've always done it on the track edge. It's no good standing there flat footed. If you have to vacate the track suddenly it gives you more time.
"Moving also helped keep the flag flared out because as the cars go past there is quite a rush of air. It's no good having a flag tangled around a stick, that's not good presentation."
Dix waved the flag with enthusiasm, as a tribute to the hard work put in by the driver.
"Let's face it, drivers put a lot of effort into doing what they've done, I feel the effort I put into the flag waving is my way of acknowledging this," Dix said.
"I look at the Tour Down Under (Cycling). At the end of each day's racing, the flag is out but there's no excitement in the way it is waved. There's no acknowledgment that the winner has done something great, which I don't think is fair.
"They've worked hard and deserve the exciting finish."
Dix's flamboyant flag waving style was famous all over the world, so too was his favourite golden jacket, something that he was responsible for introducing.
"The golden jacket was my own idea," said Dix.
"When I knew I was going to do it, I asked if I could dress myself in the national colours, which is green and gold.
"You wouldn't believe the impact it had. I didn't do it to show off. I did it because I was proud of my country's involvement in a world championship event – it become world famous."
Dix's biggest disappointment is that current day flag wavers aren't allowed on the track.
"It's a shame that my style of flag waving isn't still around anymore," said Dix.
"I know it was dangerous but I didn't go there to get killed or have cars drive in to me. I respected their situation all the time.
"I just tried to make it a spectacle."
After 11 straight Grands Prix, Dix lost his job when the GP was controversially relocated to Victoria, but was asked by Melbourne race organisers to come over. A committed charity worker, Dix agreed provided that Camp Quality got a helping hand.
"The first race in Melbourne I was asked to come over by the then Premier Jeff Kennett," said Dix.
"I did it on the understanding that Camp Quality in South Australia would benefit. I thought it was fitting that people not as fortunate as you and I benefited in some way.
"I didn't ask for anything in particular, just some help. I used to show school kiddies and handicapped people around as the track was being built, which is how I got involved in Camp Quality.
"Mr Kennett sent a lovely cheque, which was very appreciated."
Long retired from Grand Prix events, Dix is still involved in South Australian motor sport and charity work. His efforts got him an Order of Australia medal in last year's Australia Day awards for services to motorsport and the community.
"I was honoured, but I know I didn't get the Order of Australia medal because I was good at waving a flag," said Dix.
"Motorsport gave me the opportunity to help charitable organisations like Camp Quality and to go out and talk to different groups.
"I'm proud of what I have done."
Not one to be bored, he still goes out to Mallala Raceway to flag events.
"I still flag off many events and I'm still involved at Mallala," said Dix.
"I'm there once a week and go to race meetings.
"There's too many things happening to get bored. I missed the Grand Prix's initially, but I keep well and truly involved."