Flag-waver reveals inspiration behind style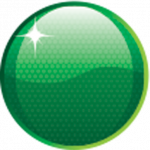 Famous chequered flag waver Glen Dix has revealed the inspiration behind his worldwide-recognised flag-waving style.
The South Australia, who waved the chequered flag at all 11 Australian Grand Prixs at the Adelaide Parklands street circuit, is famous for his unique and energetic technique.
Dix told Speedcafe.com.au that he put as much effort into his duties as a tribute to the hard work of the winning race driver.
"Let's face it, drivers put a lot of effort into doing what they've done, I feel the effort I put into the flag waving is my way of acknowledging this," Dix said.
"I look at the Tour Down Under (Cycling). At the end of each day's racing, the flag is out but there's no excitement in the way it is waved. There's no acknowledgment that the winner has done something great, which I don't think is fair.
"They've worked hard and deserve the exciting finish."
For more with Glen Dix, including video of his flag-waying style, CLICK HERE for Speedcafe.com.au's 'Where are they now?'