Felipe Massa aiming to win in Hungary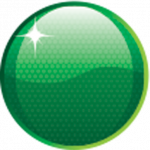 Felipe Massa says he's aiming to win this weekend's Hungarian Grand Prix, just one week after handing victory to team-mate Fernando Alonso in Germany, and one year on from his horrific accident at the Budapest venue.
After a lacklustre first half to the 2010 season, Felipe Massa has found himself very much in the spotlight at the Hungaroring, with the traditional Thursday press conference dominated by questions about Massa's position at Ferrari.
"For sure I've spoken to everybody inside the team," said Massa of the situation.
"I'm not here really just to race, I'm here to win. As long as I am in the condition to win, we need to go to the end, to fight for victory.
"As long as the condition is different then I definitely want the best for the team. I work for the team, I'm professional and I think everybody needs to understand my point."
While conceding that he will continue to help Alonso when necessary, Massa refuted the suggestion that he is now officially the 'Number 2' driver at the Scuderia.
"The time when I say I am number two driver I will not race anymore," he said. "So I am not."
The Brazilian press have been particular hard on Massa this week.
After seeing one-time Brazilian 'poster boy' Rubens Barrichello fall into a 'Number 2' role at Ferrari, and hence fail to live up to the lofty standards of previous national hero Ayrton Senna, some of the local press have claimed that Massa's actions in Germany had "betrayed" Brazil.
"I will always do everything I can for my country," said Massa in response.
"For me my country is the most important thing. For sure, I have already proved many times in my life many things I did in my life, in my career, what I'm able to do for my country, and whoever is thinking like that is completely wrong."
While the legacy of the Hockenheim team orders may continue to haunt Massa for some time, the 29 year old says last year's accident at the Hungaroring – where an errant spring from Rubens Barrichello's Brawn struck his helmet and caused life threatening head injuries – will not be on his mind this weekend.
"To be honest, I don't remember a single thing from the accident," he said.
"I don't remember the corner. I saw it many times, but I don't remember anything, so when you close the visor, you don't think about these things, you just think about doing your best and working and achieving the maximum you can.
"So for sure, nothing of this thing has happened and I'm pretty sure that Rubens has a very, very strong spring on his car now."