Carrera Cup confirms return to Australia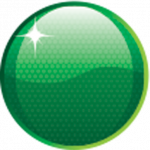 Porsche Cars Australia (PCA) is set to return to Australian race tracks with its flagship championship Carrera Cup – and it could come as early as next year.
After receiving confirmation of support overnight from Porsche's headquarters in Germany, the fastest one-make series in the world is set to return to Australian after a two year absence.
The news allows PCA to start formal discussions with all key stakeholders for a return to the V8 Supercar calendar from as early as next year.
Carrera Cup was introduced to Australia in 2003 and run by various third-party service providers. In its final year in 2008, administrators Sherrin Motorsport fell into liquidation. The series was taken over by Glenn Ridge's Q Media but cancelled the championship before the 2009 season started.
Now, Carrera Cup will be exclusively managed and operated in-house by PCA.
The new era of Carrera Cup in Australia coincides with a new car. Porsche will have its 2011-specification GT3 Cup Car – wider, louder and more powerful.
The car's engine capacity is increased from 3.6 litres to 3.8 litres with a corresponding rise in power from 420 hp (309 kW) to 450 hp (331 kW).
The 2011 racer also features upgraded suspension, aggressive rear wing and improved aerodynamics front and rear. Power is fed to the rear wheels via a six-speed sequential gearbox with the racer coming ex-factory with full roll cage and MoTec instrumentation.
PCA Managing Director Michael Winkler said that Carrera Cup's return has been carefully implemented.
"We have the chance for a fresh start, with an all-new race car and an all-new approach for Porsche Carrera Cup Australia," he said.
"Motorsport is an important part of our brand and our business in Australia. We have been busy working behind the scenes on a sustainable and viable long-term motorsport plan that places Carrera Cup at the forefront of our domestic racing."
Porsche is already well represented in Australian motorsport through its current activities in the Porsche GT3 Cup Challenge Australia and Australian GT Championship. Many of the older Carrera Cup models compete in these two championships, and although those two categories may lose some competitors to Carrera Cup, Winkler says that it won't be damaging.
"There is a lot of genuine goodwill in local motorsport circles for the reintroduction of Carrera Cup," he said.
"Our job is to now engage organisers, promoters, broadcasters, sponsors and of course potential teams so we can have a full grid for the start of 2011, as well as ensure we are in a position to deliver required outcomes to all stakeholders."