2011 V8 calendar starts to take shape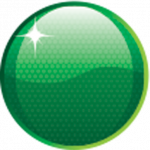 The 2011 V8 Supercars Championship Series calendar is beginning to take shape, with a number of possible changes on the cards.
Speedcafe.com.au sources suggest that the opening round of the V8 championship at Abu Dhabi's Yas Marina Circuit will be held a week earlier than this year's kick-off. The proposed start date, according to the calendar's first draft, is February 11-13.
With this year's final round – the Sydney Telstra 500 – being held on December 3-5, it would mean teams would have a 10 week off-season.
Besides the expected reintroduction of Western Australia's Barbagallo Raceway to the calendar, the other significant change is the possible introduction of Singapore. Speedcafe insiders indicate that V8s in Singapore in 2011 is a 'slim' chance.
If the event in Singapore went ahead, it would be held on the Grand Prix street course, traditionally held two weeks after the Phillip Island 500, and two weeks before the Bathurst 1000.
Would the teams be keen to compete in an off-shore 'Sprint' race meeting two weeks before the biggest event of the year?
"It's a little bit of a tough one, because Phillip Island, Bathurst and now the Gold Coast are endurance rounds, so you set your car up for those," said Jack Daniel's Racing's driver/team owner Rick Kelly.
"But it is do-able – you've just got to change a few things back. If you've got the opportunity for us to go to another country and event like that is fantastic and one that we'd certainly be very excited about.
"It would be better if it wasn't between the endurance rounds, but if that's the only time it was available, then so be it.
"If we can perform in front of other countries and show how great this category is, then we should embrace that, regardless of its schedule.
"We just need to try to have any international races as additional events on the schedule, rather than taking races away from Australia."
The big question appears to be Queensland Raceway. This year, the V8 Supercars competed on a one-year only deal, brokered by the Ipswich City Council. Circuit owner John Tetley told Speedcafe.com.au that a meeting with V8 Supercars will take place in the coming weeks.
And expect to see Hamilton retain its April date. The Waikato Times reported last weekend that Hamilton's annual street race will continue to be held in an early season timeslot, rather than shifting the date to November, which had been suggested in the past.
V8 Supercars Australia took over promoting the ITM 400 in May and has now ruled out moving the race to a November date.
Director of Sports and Entertainment Ltd Geoff Jones told The Waikato Times that it did not make sense to host the event in New Zealand during the season's busiest time.
"Our initial notion of November was for the opportunity for the series to develop, however, November and December is a particularly busy time for us with three events (Symmons Plains, Sandown and Sydney) and it didn't make logistical sense to do it," Jones told The Waikato Times.
The V8 Supercars Australia board will meet on August 12 where the final calendar could be settled in time for a September/October announcement.