V8XTRA goes inside team's work shops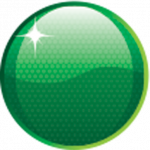 Kelly Racing and Ford Performance Racing have thrown open the doors to their multi-million dollar workshops for Seven Network's V8XTRA program.
The Neil Crompton-produced program filmed at the Kelly's Braeside shop on Tuesday night, followed by the shoot at FPR's factory Campbellfield base last night.
The episodes were shot in front of a live audience, giving fans of each team, plus the TV viewing nation, a glimpse inside their race shops.
Producer and host Neil Crompton was joined by regular V8 Supercars commentators Mark Skaife and Mark Larkham. Nathan Prendegast was the Director.
At Kelly Racing, over 150 fans attended, with more than half of them members of the team's fan club 'The Kelly Gang.' The team conducted a pit stop challenge involving team drivers Todd and Rick Kelly and Jason Bargwanna. Larko did several 'behind the scenes' technical pieces in different parts of the KR facility, with the main set conducted 'Top Gear' style with fans standing around with the hosts.
Todd Kelly said that it was a good evening.
"It was a great night and I joked with Neil that he's had a standing invitation to come visit for 18 months now," said Kelly.
"What made the night was that the fans were able to be a part of it. They were right there as part of the show and we let them get in and have a really good look at our cars and the workshop in general.
"I can't wait to see how the show comes up. It had a great buzz about it with over 100 fans surrounding the set and really getting involved. The entire V8XTRA crew did a great job and I also need to thank our crew guys for putting in some extra hours to help out with rearranging some things to make the show work."
V8XTRA is aired on the Seven Network every Saturday (Check you local guides for times). The Kelly episode will be broadcast on Saturday, 7 August before the FPR episode on Saturday, 21 August.