Long-time GRM team manager leaves position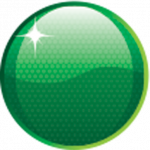 Garry Rogers Motorsport will see the end of an era in the coming months, with long-time team manager Kevin 'Shirl' Shawyer stepping down from the day-to-day running of the race team.
The Victorian-based team is looking for a new team manager to oversee the running of Fujitsu-backed outfit, with Shawyer moving into a new role within Garry Rogers' group of businesses.
Shawyer started with Rogers as an apprentice when he was just 14 years old and has worked his way up the ranks into the senior role of team manager – a position he has held for more than a decade.
Rogers told Speedcafe.com.au that Shawyer will remain with the company, working closely with Rogers on different projects.
"He'll still be with us, just in a different position," Rogers said.
"I've got some other projects within my business. They'll be lots of things he'll be involved in. We've got a lot of things going on that we need to keep on top of. He's part of the backbone of the place – not just car racing things. I've got other businesses as well.
"He was a young kid when he started with me – 14 years old – he's been with me ever since, and it was one of the better moves I made. He's an absolute star.
"We've got lots of business activities going on, and he's going to be part of them. He's a valuable man to the team."
Rogers said that the position of team manager is now available for potential applications.
"Obviously we'd like another Shirl," he said.
"We'll just take the applications as they come. We need someone who can do it with the minimum of fuss and a minimum of bullshit. We're happy for the best applicant – male of female, 15 or 50. Whoever fits best."
Are you GRM's new team manager? CLICK HERE to go to Speedcafe.com.au's free Employment section.