Bobby Labonte to replace Ambrose at JTG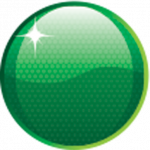 JTG Daugherty Racing has moved quickly to replace Australian Marcos Ambrose, naming veteran Bobby Labonte as the driver of the team's #47 entry for the 2011 NASCAR Sprint Cup Series.
It was confirmed yesterday that Ambrose will end a five-year association with the team owned by Tad and Jodi Geschickter and Brad Daugherty at the end of the season (CLICK HERE for full story), with a return to Ford on the cards for Ambrose next year, rumoured to be with Richard Petty Motorsports (CLICK HERE for full story).
Labonte won the 2000 Sprint Cup Series championship and in his prime was one of the front running forces in NASCAR. His career, which includes 21 Sprint Cup victories, has stalled of late after being left without a drive following the closure of Petty Enterprises before the start of the 2009 season.
This season, the 46-year-old has raced for small operations in TRG Motorsports, Phoenix Racing and Robby Gordon Motorsports with limited success, currently sitting 31st in the series standings.
"JTG Daugherty Racing is a solid race team that has come close to winning races with Marcos Ambrose and I'm looking forward to developing our new partnership in 2011," said Labonte.
"The team is thriving and their technical alliance with MWR (Michael Waltrip Racing) is intact. It's great to have next year already set in stone so when this season ends we can begin focusing on next year right away.
"Everything is in place and we have all the right ingredients to win races together."
While yesterday's news on Ambrose's departure was explained as two parties seeking different directions, team co-owner Jodi Geschickter said that Labonte and JTG Daugherty Racing had a common view of the future.
"Bobby is a proven winner, a NASCAR Sprint Cup Series champion and his character is solid," said Geschickter.
"We share similar goals and views regarding the future. We are pleased that he has accepted the offer to join JTG Daugherty Racing in 2011."
JTG Daugherty Racing also confirmed that long-time sponsor The Clorox Company, owners of brands such as Clorox, Kingsford, STP, KC Masterpiece and Hidden Valley, will back the team again next season.
Meanwhile, reports of Ambrose's imminent return to V8 Supercars in Australia appear premature at best.
Ross Stone, co-owner of Stone Brothers Racing where Ambrose won two championships in 2003 and 2004, says that Ambrose will stay in NASCAR next season.
"There's always a possibility but the reality is I don't reckon there's any chance," Stone told the Australian Associated Press.
"I think he's established himself, he's got a little bit of unfinished business and I think he's ready to kick on there and finish off what he started really," Stone said.
"I'm sure he's got it all sussed out, what he's going to do."
CLICK HERE for AAP's full story by reporter Ed Jackson.