Glenn Seton: Unfinished goals at Bathurst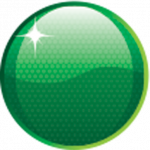 It is well documented that Glenn Seton is in all likelihood the best driver to have competed regularly at Bathurst without scoring a win.
The 45-year-old has finished on the podium a number of times – as recently as 2006 with James Courtney and Stone Brothers Racing. He has been in with a great shot of victory too – none more famous than the 1995 race where his self-run Falcon broke with nine laps to go while comfortably leading.
It has been a hill of heartbreaks for Seton.
This year, the two-time Australian Touring Car champion will team-up with Rock Racing's Jason Bargwanna. Together, the pair have 39 Bathurst starts to their name. It is the most experienced combination in the field, equal with Craig Lowndes and Mark Skaife in the #888 TeamVodafone Commodore.
Last year was the first time for over two decades that Seton was not a competitor in the V8 Supercars endurance races. Instead, he was at home, watching from the comfort of his couch.
Seton admits that it was an odd feeling not being at the race, which he dedicated the majority of his adult life to.
"Last year was the first year that I've sat at home and watched it on TV for a lot of years, probably 30 or 40 years, because I used to go there every year, even with my dad when he was racing back in the 60s and 70s," he said.
"So it was my first opportunity to watch it on TV and I didn't like where I was watching it from."
Unsurprisingly, Seton says he still has unfinished business at Bathurst.
"I haven't really finished my goals at Bathurst," he said.
"I've got close to winning it but I've never won it and this year I'd like to have the opportunity to hopefully finish on the podium and win it with Jason in the Rock Commodore.
"Now that the full-time drivers are split it probably gives 12 cars the opportunity to win that event and I think that we are a part of those 12 cars. There is no doubt about that.
"I'm looking forward to the challenge and I know Jason is looking forward to the challenge. We are going there to win."
Seton will get a taste of the Rock Racing Commoodore VE in the Kelly Racing's final test session for the year in September before the L&H 500 at Phillip Island (Sept 10-12).