Atko beats chopper in Rally of Qld warm-up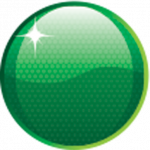 Proton factory team driver Chris Atkinson has taken his first win on the Sunshine Coast even before the start of this weekend's International Rally of Queensland – narrowly beating a helicopter in a race on the local airport runway.
Atkinson, former Australian world rally driver, beat the Robinson 44 helicopter in two races of around two kilometres in rainy conditions at Sunshine Coast Airport.
The event saw Atkinson's Proton Satria Neo S2000 and the helicopter race from a standing start to a 180 degree turn then half way back along the temporarily-closed runway.
Atkinson was thrilled to have a win before the real racing kicks off.
"That was great. I couldn't see the chopper just behind and above me. It's a good start to the weekend, so hopefully that continues," Atkinson said.
"This shows what the Proton is capable of. We just beat the chopper, which was coming in fast. Graeme did an awesome job – it wasn't easy in these conditions."
The Monaco-based Queenslander, who won Rally Queensland in 2004 before ascending to the World Rally Championship, said he was happy to be home for a few days and his only Australian appearance this year.
"I flew in on Monday and go back to Europe next Monday. We've been working hard on the cars back at their base in the UK, doing a lot of engine development and ironing out any bugs before the International Rally of Queensland," he said.
"I'd like to win again but it's not going to be easy. I've had a lot of experience in the World Championship but there are some good drivers in Australia.
"I'm sure it's going to be a good weekend of action. It starts at Caloundra on Friday night and I hope everyone gets our there to see it.
"We go there with one aim and that's to win like we did before (in 2004) and like we did against the chopper today.
"The home track advantage gives you a bit of confidence, but there are a few guys who could be a challenge, including my teammate Alister McRae and the young Aussie wildcards like Brendan Reeves. It's going to be close and I think it will be a battle all weekend."
The International Rally of Queensland starts on Friday from 5.30pm with the Coates Hire Rally Shootout, featuring a rally car display, autograph session, grand parade led by motor racing legend Kevin Bartlett and start ceremony with Sports Minister Phil Reeves. Competition on two special stages begins from 7.30pm.