Outlaws King conquers Quebec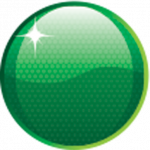 Steve Kinser rewrote the record books again on Tuesday night with victory in the first-ever World of Outlaws race at the Autodrome Drummond in Drummondville, Quebec, Canada.
The 20-time series champion started on the outside of the front row and battled his teammate Donny Schatz in the early going, taking the top spot from him on the fifth lap as the pair exited turn four, using the low side of the four-tenths-mile track to surge ahead.
He would quickly pull away in lapped traffic. The native of Bloomington, Indiana would pace the final 31 circuits of the 35-lap contest to score his sixth A-Feature win of the season and the 558th of his amazing career.
Kinser was out front for three double file restarts and chose the low line each and every time. He led Schatz into turns one and two on the first two and had Paul McMahan lined up on his outside on the final restart with six laps remaining. Kinser used strong restarts each time to stay in front aboard the Bass Pro Shops Maxim for Tony Stewart Racing.
"The leader gets to set the pace with the line he chooses, so I choked them down a bit and caught the moisture getting off (turn) four," said Kinser.
"I didn't want them to get up to speed and get a run at me coming off four. They were pretty slow starts, but that's what you have to do sometimes, pick a spot and do what you can."
Schatz, who led the first four laps of the race on Tuesday night, used a strong restart on the 22nd lap to look high off turns one and two in his bid for the lead. He used the same strategy on the following lap, but could not quite make the pass. The final restart of the night would come with six laps remaining, after Schatz stopped on the track with a mechanical problem while running second.
The demise of Schatz elevated McMahan to second place earning his 10th Top-Five finish in the last 12 races aboard the Great Clips Maxim.
Joey Saldana, the current World of Outlaws point leader finished third after lining up 11th in the Budweiser Maxim.  The second-generation driver holds a 29-point advantage over Kinser as he chases his first title.
World of Outlaws Sprint Car Series
Autodrome Drummond; Drummondville, QC
A-main (30 laps)
| | |
| --- | --- |
| 1. | Steve Kinser |
| 2. | Paul McMahan |
| 3. | Joey Saldana |
| 4. | Jason Meyers |
| 5. | Sam Hafertepe Jr. |
| 6. | Chad Kemenah |
| 7. | Kraig Kinser |
| 8. | Lucas Wolfe |
| 9. | Danny Lasoski |
| 10. | Jason Sides |
| 11. | Doug Esh |
| 12. | Ben Gregg |
| 13. | Jessica Zemken |
| 14. | Toni Lutar |
| 15. | Steve Poirier |
| 16. | Daniel Lampron |
| 17. | Donny Schatz |
| 18. | Alain Bergeron |
| 19. | Craig Dollansky |
| 20. | Normand Beaudreault |
World of Outlaws Championship Standings
| | | |
| --- | --- | --- |
| 1. | Joey Saldana | 5907 |
| 2. | Steve Kinser | 5878 |
| 3. | Jason Meyers | 5860 |
| 4. | Donny Schatz | 5735 |
| 5. | Jason Sides | 5687 |
| 6. | Paul McMahan | 5648 |
| 7. | Lucas Wolfe | 5493 |
| 8. | Craig Dollansky | 5420 |
| 9. | Kraig Kinser | 5304 |
| 10. | Danny Lasoski | 5286 |