Greg Murphy: I'm embarrassed with my V8 season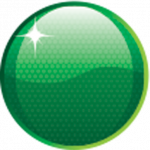 New Zealand racing hero Greg Murphy admits that he is embarrassed by the results he has recorded in the opening 16 races of the 2010 V8 Supercars Championship Series.
The four-time Bathurst winner, driving the #51 Castrol EDGE Commodore VE, is currently 25th in the Championship with a best individual result of 13th place.
In all of Murphy's decade-long experience in the category, he has not seen darker days than this, especially considering he is driving a car that was designed by Triple Eight Race Engineering – the team that has won the past two V8 Supercars crowns.
The embattled Kiwi told Speedcafe.com.au that is humiliated by the lack of performance.
"We've got everyone judging us, based on the equipment," he said.
"Supposedly, we have some great equipment, and I'm sure it is, but we're unable to get to the bottom of how to make it work as good as the guys up the road (Triple Eight). That makes it hard, because I've got no excuses as far as the car goes in so many people's eyes."
Murphy opened up to Speedcafe.com.au in a frank and honest interview. CLICK HERE for the full chat …