MINI confirms WRC comeback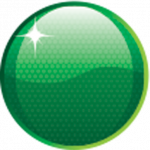 One of the great names of rallying in the 1960s, MINI, will return to the World Rally Championship (WRC) stages next year after its parent BMW group announced a multi-year comeback for one of the most charismatic names in the sport's history.
From 2011, MINI will compete at selected rounds of the FIA World Rally Championship and will go on to contest the entire season from 2012 onwards. BMW says this involvement is planned 'for several years'.
MINI's first-ever World Rally Car will be based on the new Countryman production car and is being developed in partnership with Prodrive, which was behind Subaru's entry in the WRC and campaigns the Ford Performance Racing team in the V8 Supercar Championship Series.
The car will be fitted with a 1.6-litre, four-cylinder turbo-charged engine from BMW Motorsport.
"I am delighted MINI will be represented on one of the most popular stages in international motorsport," said Ian Robertson, a member of the BMW board of management.
"The success enjoyed on the rally circuit has made a vital contribution to the image of the brand. MINI customers have always shown great interest in motorsport. I am convinced we will add a few more chapters to our success story in rallying.
"The MINI Countryman provides an excellent basis, from which to create a competitive racing car for the world championship.
"In Prodrive, we have a strong and experienced partner. We will work hard together over the coming months to ensure we get the project on track right from the word go."
The first test drive for the MINI Countryman WRC, which will also be available to customer teams, is planned for autumn 2010. There is no news yet regarding the driver line-up, although long term Prodrive customer Mads Ostberg had been linked to a car.
"This is a very exciting new motorsport programme," said Prodrive chairman, David Richards.
"During the 1960s MINI captured the imagination of the world when the tiny car took on the might of V8 powered Fords and won what was then one of the toughest motorsport events, the 4000km Monte Carlo rally.
"I believe our new MINI will become a firm favourite of the latest generation of rally fans, just as it is adored by its millions of owners across the world. We already have a significant number of confirmed customer orders for the new MINI rally car with the first deliveries scheduled for the start of the 2011 season."
The announcement ends months of speculation linking MINI to a WRC programme, and continues one of the most exciting stories in the world of rallying. In the 1960s, the MINI Cooper S caused a sensation with giant-killing victories on WRC rallies, making stars of drivers like Paddy Hopkirk, Timo Makinen and Rauno Aaltonen. Aaltonen also combined with Bob Holden to win Bathurst in a Cooper S in 1966.