Marcos Ambrose to leave NASCAR team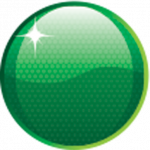 Australian NASCAR driver Marcos Ambrose will leave JTG Daughtery Racing at the end of the 2010 NASCAR season.
The news ends a long and successful partnership between Ambrose and JTG Daugherty Racing owner Tad Geschickter, which was previously announced as running until at least the end of the 2011 season.
JTG Daugherty Racing announced in October last year that it had signed an agreement to have its Sprint Cup entry prepared by Michael Waltrip Racing for the 2010 and 2011 seasons, a deal that coincided with Ambrose driving the #47 entry until the end of the 2011 Sprint Cup Series season.
That deal will now ends one season early, with Ambrose stating that he has no firm plans for 2011 and has not ruled out returning to Australia.
"It has been a great five year journey for me and JTG Daugherty Racing," said Ambrose.
"I am proud of being their driver and of what we have been able to accomplish together. I want to personally thank Tad, Jodi and Brad and the entire race team for everything they have done.
"Our plan is to complete the 2010 NASCAR Sprint Cup Series season with the same desire and commitment and end our relationship the same way it started with a positive attitude and the willingness to win. I will do everything I can to help JTG Daugherty transition into next year with their new driver.
"After five years, I personally felt it was time for a change. I have no firm plans of what will come next for me and my career. I would like to continue in NASCAR and finish off what I started, but I have not discounted returning to Australia.
"I'm grateful to JTG Daugherty Racing for giving me an opportunity to become a NASCAR driver and I wish them the best in the future."
Geschickter thanked Ambrose for his contribution to the team he co-owns with his wife Jodi and former basketball pro turned ESPN NASCAR analyst Brad Daugherty.
"JTG Daugherty Racing and our sponsors are obviously huge Marcos Ambrose fans and we are disappointed to see him leave after five great years of building a program together from the NASCAR Camping World Truck Series, to the Nationwide Series, and into the Sprint Cup Series," said Tad Geschickter.
"Marcos is a friend and he is a great talent. He will be an asset to his next team.
"While we hate to see him move on at the end of the season, we will remain focused on winning races with Marcos.
"We are excited about our company's development. We have NASCAR's greatest and most loyal sponsors, a growing fan base, and a steadily improving race team."
Ambrose was introduced to Geschickter at Indianapolis Raceway Park by Ford Racing boss Dan Davis in 2005, as the two-time V8 Supercar Series champion aimed to break into the NASCAR ranks.
Ambrose then tested for Geschickter's Nationwide Series team, which in 2006 merged with fellow Ford team Wood Brothers Racing to form Wood Brothers/JTG Racing.
Ambrose drove for that team in 2006 in the Truck Series, before being elevated to the operation's Nationwide Series team in 2007 with Geschickter's long-time backer The Clorox Company.
In 2008 Geschickter and the Wood Brothers de-merged their race teams, with Ambrose again running a full Nationwide Series schedule for Geschickter as well as six races for the Wood's #21 Sprint Cup team.
In August Geschickter announced that former NBA All-Star Brad Daugherty was joining his team as a co-owner and Ambrose debuted the team's inaugural Sprint Cup entry at the Brickyard 400, with another race in Kansas.
For the final four races of the season, Ambrose raced for Michael Waltrip Racing in preparation for JTG Daugherty Racing campaigning a MWR-prepared Toyota Camry for the full 2009 Sprint Cup Series schedule, a move that ended a long-time association for Ambrose with Ford.
2009 was a breakout season for Ambrose, his first full season in the top flight Sprint Cup Series. While race wins at Cup level did not come, Ambrose finished the season 18th in the points standings with seven top 10 finishes.
At Nationwide Series level, Ambrose won Geschickter his second ever race win by claiming victory at the Watkins Glen road course in 2008, backing up that feat with another win at the New York state circuit one year later.
This season has not been as easy for Ambrose, with just two top 10 finishes so far this season and a heart-breaking end to the road course event in Sonoma, where Ambrose gave up the lead under caution while trying to save fuel.