Hungarian F1 Race Guide Available Now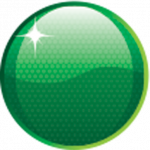 The latest edition of Speedcafe.com.au's Formula One Race Guide is available now.
After Ferrari's team order controversy at last week's German Grand Prix, the F1 outfits will barely have time to catch their breaths before unloading at the Hungary's Hungaroring circuit in Budapest.
The German GP certainly left the world with a lot of questions, including the big one; Should team orders continue to be enforced in Grand Prix racing?
As you'll find in the Race Guide, some of the heavy-hitters in the paddock say that the FIA needs to review the rules – and fast!
Also in the Race Guide is an abundance of stats and facts about this weekend's race, plus a famous quote from former racer David Coulthard …
CLICK HERE to view the current edition of Speedcafe.com.au's exclusive F1 Race Guide