Greg Murphy: Finding answers has been hard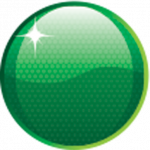 Greg Murphy is a four-time Bathurst winner, and for many years, has been a factor in the V8 Supercars Championship Series.
Being a factor in the 2010 season was the plan at the beginning of the year, signing with Paul Morris Motorsport, backed by Castrol, driving a Commodore designed by a team that has won the past two V8 Championships.
At the mid-point of the year, you might say 'Greg Who?' The popular Kiwi is having a shocker, and even he is at a loss to explain the uncompetitive performances of the Castrol EDGE Commodore VE.
Speedcafe.com.au's Grant Rowley spoke to 'Murph' about the season so far, his desire to continue and the endurance races.
SPEEDCAFE: You're running 25th in the V8 Supercars Championship Series. It's not the position we're used to seeing your name. How do you summarise the season so far?
GREG MURPHY: Unbelievable. Not in my wildest nightmares would I have imagined that we'd be in this position at this time of year.
SPEEDCAFE: Are you disheartened?
GM: I'm embarrassed. I'm embarrassed for the sponsors for the boys in the team. I don't have the explanation or the understanding as to why it is. We've had issues with making this car to work, and it has proved to be very difficult for us to understand – to get our head and my head around it – especially when you've constantly got one or two of them TeamVodafone) at the front end of the field. We have a Triple Eight car, and we're at one end and they are at the other.
I can't make the rear tyres last more than 10 laps on this car. We can't qualify it, we can't do anything. It has certainly caused us some very sleepless nights, don't worry about that.
SPEEDCAFE: You've got a two-year deal with Paul Morris Motorsport. Do you still have the fire and desire to continue?
GM: The biggest thing about it is the embarrassment of where it has gone. The motivation is to fix the problem – that's what everyone in the whole team wants. We want to find the reasons why we're struggling so much. There has been glimpses of good stuff throughout the year, but nothing consistent. Everyone is anxious to get it going. We're trying everything we can.
Regardless of anything, we're all committed to making it work. We've got some great sponsors that also want to see it work.
I've been doing this a long time, and I think I've said this before – I thought the last few years were tough, but this one is even tougher. We've got everyone judging us, based on the equipment. Supposedly, we have some great equipment, and I'm sure it is, but we're unable to get to the bottom of how to make it work as good as the guys up the road. That makes it hard, because I've got no excuses as far as the car goes in so many people's eyes. I thought the same thing when we did the deal here at PMM, especially with Castrol, we thought it would all be an awesome deal and a great relationship, but we haven't done it justice. That all just makes it worse.
SPEEDCAFE: Perhaps if you could draw a positive is that we're coming up to a couple of races where you've faired well in the past, especially Bathurst …
GM: Yeah, I don't know about that. Over the last few years, Bathurst has seemed to be the way it is, but I don't believe that it is the case.
The last couple of years at Bathurst, we've had good result and cars that we struggled at other places. It's not just Bathurst – you can't turn up there in an uncompetitive car and drive around it. It doesn't matter who you are. We have been fortunate in the past couple of years to turn up there in a car that has been difficult but we've managed to get it competitive. That will be the challenge this year as well. We're not just throwing in the towel and waiting for Bathurst. We're working very hard to improve the car overall, at every track.
Phillip Island will be a big test. The way we have been going lately, we might have a battle on our hands there. We've got a lot of ideas that everyone is mulling over and working through before we get there. That will be a big test, especially leading into Bathurst. Just because you're good at Bathurst doesn't mean anything – you have to have a fast car.
SPEEDCAFE: You have three different endurance drivers for the three enduros – Phillip Island (Tim Blanchard), Bathurst (Allan Simonsen) and Yvan Muller (Gold Coast). What's your thoughts …
GM: To be honest, we would have liked things to be locked away earlier, and it would have been better to be in a different situation that what it is, but that's the way it goes. It's unfortunate in some circumstance, but really good in others.
SPEEDCAFE: Blanchard is a V8 rookie. How do you think he'll perform at Phillip Island?
GM: Tim has proven that he's an up and coming star and he'll learn very, very fast when we get to Phillip Island. He's done a good job this year (in the Fujitsu V8 Series) and he has a good head on his shoulders. I know he'll be focused. He'll be OK.