Ambrose denies Petty Ford deal done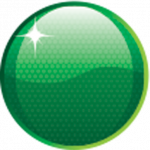 Australian NASCAR driver Marcos Ambrose has hit out at reports that he has already signed for Ford team Richard Petty Motorsports for next season.
Ambrose will leave JTG Daugherty Racing at the end of the 2010 season, despite behind contracted to the team until the end of 2011. CLICK HERE for our story on the Ambrose-JTG split.
Ambrose has been linked to a return to the Ford fold next season, with some reports suggesting that a deal with RPM, which this season fields four Roush-aligned Ford Fusions in the Sprint Cup Series, was already done.
Appearing on ESPN NASCAR Now, Ambrose hit back at reports that he has a deal for 2011 with RPM.
"I can completely debunk that story," Ambrose told ESPN NASCAR Now.
"There is no deal for me in 2011 as we sit here today.
"I haven't even really thought about too much apart from trying to make sure that once we make this announcement today that we get the message out there that we are going to finish things off the right way.
"So there is no sponsor swaps, there is no drive or ride confirmed for me for next year at this point. None of that is true.
"What is true today is that at the end of the 2010 season I am a free agent but we are really focused on right now finishing off 2010 with JTG the right way and trying to win some races.
"We've got some great races coming up with Watkins Glen, Montreal, Bristol, Talladega, so I really am focused right now so that the transition for JTG for their next driver is done the right way for the right reasons.
"I'm sorry Marty (Smith, ESPN NASCAR reporter), but your information is very inaccurate."
Upon his entry into the NASCAR ranks in 2006, Ambrose's progress was personally overseen by two of Ford Racing's most respected and influential figures, Ford Racing boss Dan Davis and his marketing chief John Szymanski.
And in his three seasons aboard Fords from 2006 to 2008, a noted fan of Ambrose was Jack Roush, who was privately displeased when the Australian ended up in Toyota equipment in 2009.
A move to RPM, which has its workshop near the Roush Fenway Racing operation and shares engines and technology with the leading Ford squad, would see Ambrose back in Ford machinery and within Roush's sphere of control.
"Sure, I've been a Ford driver for many years before I came to America and Ford was one of the reasons why I became a NASCAR driver in the first place," Ambrose told ESPN NASCAR Now.
"John Szymanski and Dan Davis from Ford Racing really helped me get the association with JTG in the very, very beginning.
"Now I've been with JTG for five years, it's been a great journey together. I just felt that it was time for a change.
"Sometimes change is good, I felt a little stale, I've got my own personal reasons why I made this choice and it has been a very personal choice for me about this.
"Tad and Jodi Geschicker are good friends of mine, as to is Brad (Daugherty), and we've worked through this stuff over the last couple of months and we're at the point today we are going to announce that I am not going to drive for them in 2011.
"It doesn't take away from what I've got in the future – at this point I don't know. I could be racing NASCAR, I'd like to be. I've got unfinished business in the sport.
"I could be returning to Australia and racing V8 Supercars, I could be racing lawn mowers. I really don't know what's in front of me but at this point, just getting to today was a big step and I'm going to take a few days to really collect my thoughts and catch my breath and see what shakes out."
Ambrose saw the news of his split from JTG Daugherty Racing after five seasons as a positive step for both parties.
"Change is good, I feel like you've got to keep moving forward and changing things up," Ambrose told ESPN NASCAR Now.
"It's a great home here at JTG, we're good friends, but its no secret we've had a rough 2010 and I feel like the directions we are heading are slightly different.
"I just want to make sure I don't impede JTG's progress to the next level. I had one year to go on my existing contact and we've just fast-forwarded that so that we can all go our own ways and do it the right way.
"We're good friends, we are going to be good friends long after all this settles down, but there is no secret surprise at the back door here. It's just basically my choice to try to change things up and I feel that the timing is right for me and it's been a personal choice."
JTG Daugherty Racing co-owner and ESPN NASCAR analyst Brad Daugherty said that talks between Ambrose and the team about parting ways had been ongoing for months and that it was a case of both parties wanting to move in different directions.
"We had talks in the past about heading in a different direction," said Daugherty.
"We hope that everything works out for Marcos. Sounds like he's got some opportunities that may play out."
Richard Petty Motorsport currently fields Sprint Cup entries for Kasey Kahne (#9), Elliott Sadler (#19), AJ Allmendinger (#43) and Paul Menard (#98).
Kahne has confirmed that he will be leaving the team at the end of this season as he searches for a one-year home ahead of replacing Mark Martin in the #5 Chevrolet at Hendrick Motorsports in 2012.
Budweiser, current sponsor of Kahne's #9 Ford, is rumoured to be leaving to join Kevin Harvick at Richard Childress Racing.
RPM is rumoured to be aiming to retain Allmendinger and Menard, although Menard is said to be shopping around his driving services, which are coupled with lucrative family-owned Menards hardware chain sponsorship. Sadler has admitted publically that he is unlikely to be re-signed by RPM.
Richard Petty Motorsports is majority owned by sporting entrepreneur George Gillett, a part owner of the Liverpool Football Club in the English Premier League and former owner of the Montreal Canadians NHL ice hockey team.
While the team carries the name of the most successful driver in NASCAR history, Richard 'The King' Petty is largely used as the public figurehead of the team, with Gillett's son Foster Gillett heading up management of the organisation.