FPR uses mid-season break to sort sponsors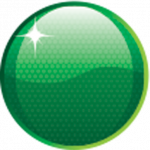 Ford Performance Racing's chiefs are using the mid-season break to secure the short and long-term financial future of the factory team.
Two of the team's naming-rights backers – Orrcon Steel and Dunlop Super Dealers – have their sponsorship deals expire at the conclusion of this season, and team principal Tim Edwards says that the nine-week break in the V8 calendar is the perfect time to prepare for negotiations – plus explore new opportunities.
"This is a prime opportunity for sponsorship negotiations – either new or renew," he said.
"Rowie (FPR sponsorship manager Mark Rowarth) and myself have earmarked the next two months to work on our renewals, so once we get to Phillip Island, we can concentrate on our racing and servicing the sponsors, rather than negotiating. That's our core focus for the next period."
Orrcon Steel has been with FPR since 2005, while Dunlop Super Dealers was a last-minute single-year deal for this season.
Edwards says that the negotiations won't be restricted to the major deals.
"Probably 50 percent of our various sponsors are up for renewal, plus we're talking to a bunch of new people as well," he said.
"The results over the past few months as well have made this an opportune timing to start or continue these types of discussions."
While the future planning and paper work takes place upstairs at FPR, there's also plenty happening in the workshop. All five of its current Falcons (three Main Series Falcons, the team's spare car plus James Moffat's Fujitsu V8 Series car) are undergoing the mandatory side intrusion upgrades required to V8 Championship Series cars before the next round at Phillip Island.
"We've currently got all of our equipment being stripped and rebuilt," Edwards said.
"All the cages to the chassis are going through the fabricators shop to have an extra five or six kilograms added to the cars for the new side intrusion rules. We're doing all five cars, including the Fujitsu Series car.
"We've done the first car, so every other car is only a couple of day's work, but taking the cars back to a bare shell takes a bit of time. It's a fairly major exercise."
After a mixed start to the year, FPR has enjoyed a solid run of form of late. At the Sucrogen Townsville 400, team driver Mark Winterbottom won Sunday's race and vaulted to third in the championship – the highest place he's been in the title since the second round at Bahrain. To add to the FPR's joy at Townsville, The Bottle-O Racing's Paul Dumbrell finished fourth ahead of Steven Richards.
The next round of the V8 Supercars Championship Series will be the L&H 500 at Phillip Island, held in six weeks time on September 10-12.