FIRST PICS: Fiore's new ride day livery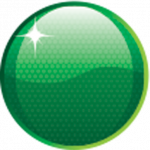 Dean Fiore has unveiled a new look at the V8 Supercars ride day at Eastern Creek today as he works towards a new sponsorship package for rest of this year's V8 Championship Series.
Fiore's Triple F Racing Falcon FG is sporting a new look, with former backer Bing Lee logos down each side of the car.
Bing Lee and LG Electrics representatives are at Eastern Creek, sampling rides with Fiore and his endurance race co-driver Michael Patrizi.
This year, Fiore's major sponsorship has varied from round to round. At Townsville, he enjoyed considerable backing from a number of local businesses.
Fiore has enjoyed support from Bing Lee in the past and is working on a deal to increase the Sydney company's involvement in some form for the remainder of the year.
In the meantime, Fiore told Speedcafe.com.au that the livery was for the ride day only as he continues to work on his future deals.
"Everyone is having a blast here. They certainly enjoy going for the rides," he said.
"I've had an association with Bing Lee in the past, and I've kept close to them. We'll see how we end up in terms of sponsorship moving forward. Nothing is signed yet, so we've just put it on for the ride day to show them what it can look like."
Other teams present at the ride day include four Stone Brothers Racing Falcons (IRWIN, SP Tools, Wilson Security and Fujitsu Falcons), Brad Jones Racing (Trading Post, BOC and Fair Dinkum Sheds), Jim Beam Racing and Jonathon Webb's Mother-backed entry.