Evans Motorsport signs 14-year-old young gun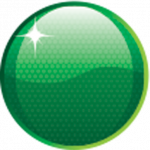 First-year Formula Ford team Evans Motorsport Group has signed its first driver for the 2011 season.
Young Queensland karter Jordan Lloyd has signed with the Victorian-based team to contest the 2011 Victorian Formula Ford Championship, with plans to take in a selected number of national series rounds towards the end of the season.
Jordan, 14, has been competing in the Queensland Formula Ford Championship this year in an older car and is looking forward to stepping into a race-winning Mygale currently used by Evans Young Guns rookie Mathew Hart.
"I'm really looking forward to making the next step," he said.
"My dad and I have been running an old Kent-powered Van Dieman out of our garage at home in Toowoomba this year. While it has served me well in my first year of car racing and I have learnt a lot, we knew that to progress my career I had to go with a strong team.
"My ambition is to progress my career to Europe and follow in the footsteps of drivers such as Mark Webber and Daniel Ricciardo. Josh (Evans) and his team have similar goals in expanding into Europe so we'll be looking to move forward together."
Team owner Evans is equally looking forward to working with the talented 14-year-old.
"From our first phone conversations I could see that we were on the same wave-length with our ideas and that we would quickly agree to a deal," he said.
"We've seen Jordan's past results in both karting and his limited car racing career and we knew this was a guy that would fit in well at the team."
First-year team Evans Motorsport Group currently campaigns Mathew Hart and Andre Heimgartner in its state series team, as well as its two-car outfit in the national championship for Andre Borell and Adam Graham and Nick Cassidy, who have shared the second car's duties so far.