Early international interest for 12 Hour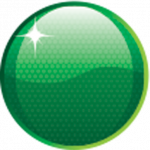 International interest is starting to build in the 2011 Armor All Bathurst 12 Hour endurance race at Mount Panorama.
Matched by strong domestic interest from competitors in both the Australian GT and Production Car ranks, the 2011 event is gaining momentum.
While entries have not opened yet, event administrator Jodi Zylstra was pleased with the early competitor intent.
"It's early days yet – entries haven't even opened – but we have received a lot of interest from people looking to race at the Armor All Bathurst 12 Hour in 2011," Zylstra said.
"I was receiving excited phone calls and emails from teams in Great Britain, mainland Europe and the United States as soon as word got out that GT cars would be eligible. The response is very positive and shows that, even though it's early days, we can expect a large and competitive field to race in February next year.
"Bathurst is recognised internationally and a lot of teams from abroad want to make the most of a rare opportunity to race there. Local competitors from Australia have also been in touch so it is looking like it's going to be a great Australia versus the World battle for the win."
Event director James O'Brien admitted that there has been reservations from Production Car competitors after the introduction of GT cars, but said is confident of a strong showing from both classes.
"We always knew that some would be turned away by the addition of the GT cars," O'Brien said.
"However the feedback I received last weekend was overly positive and I am confident we will see a very strong and competitive Production Car contingent at the Armor All 12 Hour next year.
"Those cars have helped build the event to where it is today and they remain an integral component to it, so we look forward to welcoming many of them back for another shot at Bathurst glory in 2011."
O'Brien also said that expects a number of international guests for the race.
"I'm also not surprised about the interest we have received to date from both here and abroad," he added.
"The appeal of racing a Lamborghini, Ferrari or Porsche in a world-class enduro at one of the world's best and most famous circuits is a big drawcard."
Vehicles from the Australian GT Championship will join with vehicles from the Australian Production Car Championship, totaling 31 manufacturers eligible to compete in the around-the-clock race at Mount Panorama (February 4-6, 2011).