DJR confirm its endurance race pairings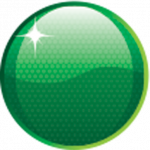 Jim Beam Racing has confirmed its endurance driver pairings for the long distance V8 Supercar events at Phillip Island and Bathurst.
Championship leader James Courtney will team with experienced racer Warren Luff, while Steve Johnson, 10th in the standings, will pair with Marcus Marshall.
The combinations gives the Dick Johnson Racing drivers a solid level of experience and speed.
Team sporting director Adrian Burgess told Speedcafe.com.au that he couldn't be happier with the driver line-ups.
"The combinations for #17 and #18 are extremely strong, it didn't matter what way we did it," he said.
"It's slightly easier for Warren to race with James because they don't need any seat adjustments, so we decided to pair those guys together.
"Marcus, Warren and Steve Owen (Jamie Whincup's TeamVodafone team-mate) are probably the three stand-out blokes who should be in the Main Series full-time anyway, and we're quite happy to have two of them. It gives us a strong solid line-up in both cars."
All four DJR drivers were at Eastern Creek today, conducting a ride day for Sydney-based fans and sponsors.
"Both Marcus and Warren would have done over 35 rides today. That's some good seat time for them. We're really happy. They are both pretty happy in the cars," Burgess said.
Luff goes into the endurance races with the added pressure of sharing the seat with championship leader Courtney. It's not an uncustomary situation for Luff, who paired with Marcos Ambrose in the 2005 endurance races while Ambrose was heavily embroiled in the title fight.
Burgess is certain that Luff, a former full-time V8 driver, will be able to do the job required.
"I don't think there's any extra pressure on Warren. Every driver on the grid has pressure on them. There's no use winding yourself up," he said.
"We know he can do the job, and that's why we've given him the opportunity in our team. It will be a walk in the park for him."
As previously confirmed, the third DJR-prepared Falcon will see David Russell will team up with Mother Energy Drinks-backed driver Jonathon Webb. Both Russell and Webb were also at Eastern Creek today.