Who really won the 1976 Bathurst 1000?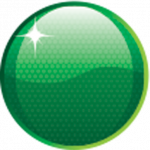 The debate has raged for years – who really won the 1976 Bathurst 1000?
After finishing second in the 1975 Great Race, Bob Morris went one better in the 1976, pairing up with British touring car driver John Fitzpatrick in the Ron Hodgson Torana SL/R5000 L34.
It was a dramatic finish to the race, as Fitzpatrick nursed home the Torana which was trailing smoke.
Factory Torana driver Colin Bond, who had to make a late pit stop, chased the slowing Morris/Fitzpatrick Torana and was within striking distance of the lead, if Fitzpatrick had to pit.
Emotional scenes played out in pit lane, with team chief Ron Hodgson and his crew almost resigned to the victory being snatched away. Famous TV footage also had driver Morris pacing up and down pit lane with his fingers crossed and tears flowing.
Fitzpatrick held on for the win, with Bond finishing the race in second place on the same lap … or did he?
In today's Monday AfterNoonan column, Speedcafe.com.au reader Terry Doyle asks what really happened. Noonan has all the answers …
CLICK HERE to view today's edition of Monday AfterNoonan.