V8 Wildcards could be eligible for more races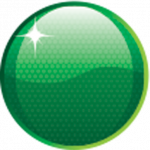 Wildcard entries could be accepted into more V8 Supercars Championship Series races in the future.
Speedcafe.com.au has learned that V8 Supercars Australia is open to the idea of having Wildcards present throughout the regular season.
As it stands, Wildcards are only permitted at the traditional long distance races at Phillip Island and Bathurst. This year, three Wildcard entries have been accepted for the 500km and 1000km events – Matthew White Motorsport, Greg Murphy Racing and the Sieders Racing Team.
Current Wildcard entries are subject to strict V8SA board approval.
One of the ideas being floated is for a Wildcard entry to compete in the opening two rounds of the V8 Championship in the Middle East.
Recently, Bahrain race driver Raed Raffii tested a Paul Morris Motorsport Commodore VE at Queensland Raceway, and it is understood that V8SA may use the Wildcard concept at Abu Dhabi and Bahrain for a local driver.
Last year, Australian NASCAR star and former V8 champion Marcos Ambrose was close to securing a Wildcard for the inaugural Sydney Telstra 500 before the V8 board blocked the entry.
V8 team owner Garry Rogers said that he was open to the idea of Wildcards, but had his own reservations.
"I'd be open minded to the idea of it, but I'd like to know why, after they wanted to reduce the number of cars on the grid," Rogers said.
"Personally, more cars makes for better racing, as long as the standard of the cars and the teams is up to the mark.
"What needs to be taken into consideration are the teams that have invested in the business to date shouldn't be penalised. If teams are hanging around the back to get their money, my view is that it isn't good. But if they're working hard, spending money and doing what needs to be done, they should not be disadvantaged by allowing Wildcard entries.
"I'm not against them, but I'd like to know a lot more before I'd make further comment on it."
V8 Wildcard entries were introduced at the Phillip Island and Bathurst endurance races last year.