Red Bull, Ferrari cleared of flexi-wings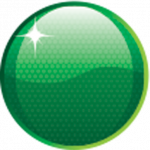 Red Bull Racing and Ferrari have been cleared of using flexible front wings on their cars at the German Grand Prix, after rival teams requested an investigation into the matter by the FIA earlier in the weekend.
Autosport.com reported that a number of teams presented photographic evidence showing the central section of the front wings flexing on the four cars in question.
While recent flexi-wing protests have surrounded the 'flattening out' of wings to increase straight-line speed, it was alleged that the flexing on the Red Bulls and Ferraris moved their front wings closer to the ground and hence improved grip levels in high speed corners.
When questioned on the subject prior to the Hockenheim race, Red Bull team principal Christian Horner was confident that his cars were not contravening the regulations.
"Obviously the car has to comply with all the tests that the FIA prescribe, which are fairly comprehensive," he said.
"Using photographs is always dangerous. If the teams feel that there is a problem with it, normally the gentlemanly thing to do is to raise it with the team or, if they feel that there is a dramatic problem, obviously they have a right to protest.
"But we are happy that our car complies with the regulations."
The wings were subject to a full inspection in post-race scrutineering, after which FIA Formula One Technical Delegate Jo Bauer cleared the two teams from any wrong doing.
It is also reported that representatives from Ferrari and Red Bull were given the chance to explain to the FIA why flexing appeared to be occurring in the photographs presented.
Flexible wings have been a hot topic in recent times, after a spate of crashes caused by rear wing failures in 1999 highlighted the potential dangers involved in the practice.
Just last year, both Toyotas were sent to the back of the grid at Albert Park for having flexible rear wings.
Measuring wing deflection is clearly a difficult job for scrutineers, who are unable to easily simulate the effect of the hundreds of kilograms of downforce generated by Formula One cars at racing speeds.
The current F-duct systems utilise the concept of flexible wings, but are not illegal as the wing movement is controlled by the driver.