Le Mans Peugeot to star at Motor Show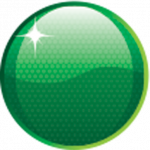 The return of the Australian International Motor Show in Sydney has convinced French car giant Peugeot to send its 2009 Le Mans 24 Hour winning car to display between 15-24 October at the Sydney Convention and Exhibition Centre in Darling Harbour.
Driven by Australia's David Brabham along with Spaniard Marc Gené and Austrian and Alexander Wurz, the 908 HDi FAP endurance vehicle averaged a speed of 216km/h, completed twenty three thousand, six hundred and eighty four gear changes, over 5,206 km, three hundred and eighty two laps in 24 hours.
It captured Peugeot's first win in the 'race twice around the clock' since 1993.
With the exception of a short instant early in the race on Saturday afternoon, Peugeot led from flag to flag and completed an historic one-two victory.
Peugeot Australia will use the vehicle to demonstrate how motor sport technology is passed down to the street cars.
"The endurance achievements made by this vehicle represent the future for Peugeot HDi technology," said Ken Thomas, General Manager/Director Peugeot Australia.
"With every lap, with every kilometre, we learn more about the way our engines perform. This is translated into innovative technology – which you see on Peugeots today.
"A perfect example is the 2.0 litre engines we will feature at the AIMS – in the 3008, 4008 and RCZ, just to mention a few."