Greg Hodnett wins Summer Nationals Finale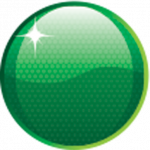 One of the leaders of the Pennsylvania Posse, Greg Hodnett, worked the low side of the famed Williams Grove Speedway to win the World of Outlaws' Summer Nationals finale on Saturday night.
Hodnett drove under Paul McMahan on lap 26 to take over the race lead before going on to score the $20,000 win.
The victory was Hodnett's fourth in the last six World of Outlaws events held at the half-mile venue.
"It was a really good race and an exciting race, at least from my standpoint where I was," said Hodnett in Victory Lane.
"The race track was in really good shape for the second night of a two-night show. There were a lot of slide jobs and I'm sure it was exciting for the fans."
The victory for Hodnett extended the Pennsylvania Posse's win streak to eight at Williams Grove Speedway against the World of Outlaws dating back to last season, which is the longest win streak in the long, storied rivalry.
"It means a lot," Hodnett admitted of winning for the PA Posse.
"All the guys here do a great job. It feels good to be one of the guys that have helped hold them at bay. Every week we come here is tough. I think that competition level puts us in a good spot when the Outlaws come to town.
"The Outlaws guys and the guys that run here every week are so smart that they figure things out quickly. Any little thing you can find that works, you had better take advantage of, because it won't last long."
McMahan started on the pole after winning the dash for the second consecutive night and ran third in the early going, as Sammy Swindell led and Jason Sides moved into second on the opening lap.
He then took the lead from Swindell coming off turn four on the 16th lap when the fourth and final caution of the night flew, negating the pass.
On the restart, McMahan would lead the field down the front straightaway into turn one. The veteran would wind up leading 10 laps aboard the Great Clips Maxim en route to a runner-up finish.
Jason Sides ran inside the top four all throughout the main event before claiming third place at the chequered flag ahead of Swindell and Chad Layton.
World of Outlaws Sprint Car Series
Williams Grove Speedway; Mechanicsburg, PA
A-main (30 laps)
| | |
| --- | --- |
| 1. | Greg Hodnett |
| 2. | Paul McMahan |
| 3. | Jason Sides |
| 4. | Sammy Swindell |
| 5. | Chad Layton |
| 6. | Lance Dewease |
| 7. | Joey Saldana |
| 8. | Tyler Walker |
| 9. | Steve Kinser |
| 10. | Sam Hafertepe Jr. |
| 11. | Stevie Smith |
| 12. | Craig Dollansky |
| 13. | Donny Schatz |
| 14. | Doug Esh |
| 15. | Steve Buckwalter |
| 16. | Jason Meyers |
| 17. | Daryn Pittman |
| 18. | Alan Krimes |
| 19. | Mark Smith |
| 20. | Mike Erdley |
| 21. | Danny Lasoski |
| 22. | Fred Rahmer |
| 23. | Kerry Madsen |
| 24. | Brian Leppo |
| 25. | Lucas Wolfe |
| 26. | Kraig Kinser |
| 27. | Brian Montieth |
| 28. | Jim Siegel |
World of Outlaws Championship Standings
| | | |
| --- | --- | --- |
| 1. | Joey Saldana | 5624 |
| 2. | Steve Kinser | 5580 |
| 3. | Jason Meyers | 5572 |
| 4. | Donny Schatz | 5471 |
| 5. | Jason Sides | 5419 |
| 6. | Paul McMahan | 5369 |
| 7. | Lucas Wolfe | 5226 |
| 8. | Craig Dollansky | 5165 |
| 9. | Kraig Kinser | 5046 |
| 10. | Danny Lasoski | 5022 |