Ganassi makes history with McMurray win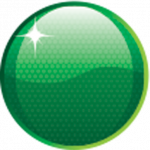 Car owner Chip Ganassi got the expected result from an unexpected source in Sunday's Brickyard 400 at Indianapolis Motor Speedway, as race winner Jamie McMurray joined one of NASCAR Sprint Cup racing's most exclusive clubs.
Restarting second thanks to a two-tyre call on a Lap 140 pit stop, McMurray powered his #1 Bass Pro Shops/Earnhardt Ganassi Racing Chevrolet past Kevin Harvick's #29 Pennzoil Chevy on a restart with 11 laps left and pulled away to beat Harvick to the finish line by 1.391 seconds.
"I get to kiss the bricks," McMurray said after he crossed the yard of bricks that is the start finish line at Indianapolis, adding another milestone to his career and Ganassi's unbelievable year.
McMurray gave Ganassi his first Daytona 500 win in February. In May, Dario Franchitti won the Indianapolis 500 in one of Ganassi's Target IndyCars. On Sunday, Ganassi hit the unprecedented trifecta. No other car owner has won all three major races, much less in the same year.
At the same time, McMurray joined Dale Jarrett (1996) and Jimmie Johnson (2006) as the only drivers to win the Daytona 500 and Brickyard 400 in the same year.
"I'm the luckiest guy on the planet," Ganassi said. "You wouldn't dare to dream this. You wouldn't dare to dream this kind of year."
The Brickyard victory, however, had a bittersweet edge to it. McMurray's teammate, Juan Pablo Montoya, tabbed as the driver more likely to finish the triple for his owner, did nothing to dispel that notion early on. Montoya led a race-high 86 laps but lost the lead when six teams—including those of McMurray and Harvick—opted for two tires on the Lap 140 pit stop under caution for debris. Montoya took four tires.
Montoya foundered in dirty air, dropped four positions and ultimately lost control of his car and crashed on Lap 145. For the second straight year, the Brickyard 400 ended in heartbreak for Montoya, who led 116 of 160 laps last year only to be thwarted by a pit road speeding penalty.
Greg Biffle finished third in his No. 16 Ford, the only non-Chevrolet to qualify in the top 10. Clint Bowyer was fourth and Tony Stewart fifth. Jeff Burton, Carl Edwards, Kyle Busch, Joey Logano and Kurt Busch completed the top 10.
McMurray was concerned when Harvick passed him two laps after a restart on Lap 143.
"When Kevin got by me a few laps from the end, I thought it was over," McMurray said. "It's unreal right now. How about Chip winning the (Indianapolis) 500 and both of these big races? We're just a great team right now.
"Honestly, when Juan was leading and I was in second (before the debris caution on Lap 137)—I'm a big believer in fate—I thought this was how it was meant to be. I won the Daytona 500, Dario won the 500, and I thought Juan was going to win this one. I'm just shocked I won the Daytona 500 and the Brickyard 400 in the same year."
Harvick was philosophical. He could afford to be, having increased his Cup series lead to 184 points over second-place Jeff Gordon, who finished 23rd.
"We took a gamble there at the end to take two tires," Harvick said. "On the first restart (Lap 143), it took off great. We were able to run Jamie down and pass him. Second restart (Lap 150), it didn't take off so great. Just got tight. He drove around the outside of me.
"I guess just the first cycle on those new right-side tires carried us through. We were just tight the whole second restart. But still — a great day. Took a chance to try to win the race. All but capitalized on it and came up one short."
Australian Marcos Ambrose made a solid recovery after qualifying down in 41st position after hitting the Turn 1 wall on his qualifying lap.
Ambrose finished in 21st place, running as high as 13th position within sight of the chequered flag, only to suffer damage in an incident involving early race leader Juan Pablo Montoya, forcing the Australian into the pits for repairs.
"There's a lot of positives to take from today," said Ambrose.
"We kept chipping away at it all race long, and the crew once again did an awesome job.
"It's a shame about the drama at the end, we deserved a big result after that run, and I think a top-ten was on the cards, but it's not to be.
"We're now off to Pocono and Watkins Glen, if we can buy some luck we're a big chance of getting the results we're looking for.
"The road course at Watkins Glen has been marked on our calendar for some time, that's going to be a big weekend running in both the Sprint Cup and the Nationwide Series, we can't wait."
Next weekend the NASCAR Sprint Cup Series returns to the tri-oval at Pocono Raceway for the Sunoco Red Cross Pennsylvania 500.
– with Reid Spencer (Sporting News NASCAR Wire Service)
RESULTS: Brickyard 400 at Indianapolis Motor Speedway-
| | | |
| --- | --- | --- |
| 1. | #1 | Jamie McMurray |
| 2. | #29 | Kevin Harvick |
| 3. | #16 | Greg Biffle |
| 4. | #33 | Clint Bowyer |
| 5. | #14 | Tony Stewart |
| 6. | #31 | Jeff Burton |
| 7. | #99 | Carl Edwards |
| 8. | #18 | Kyle Busch |
| 9. | #20 | Joey Logano |
| 10. | #2 | Kurt Busch |
| 21. | #47 | Marcos Ambrose |
NASCAR Sprint Cup Series
Points Standings after Race 20 of 36
| | | |
| --- | --- | --- |
| 1. | Kevin Harvick | 2920 points |
| 2. | Jeff Gordon | 2736 |
| 3. | Denny Hamlin | 2660 |
| 4. | Jimmie Johnson | 2659 |
| 5. | Kurt Busch | 2658 |
| 6. | Matt Kenseth | 2630 |
| 7. | Kyle Busch | 2615 |
| 8. | Jeff Burton | 2573 |
| 9. | Tony Stewart | 2544 |
| 10. | Carl Edwards | 2496 |
| 11. | Greg Biffle | 2462 |
| 12. | Clint Bowyer | 2446 |
| 27. | Marcos Ambrose | 1839 |