Ferrari fined $100,000 for team orders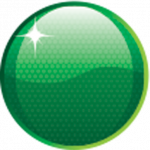 Ferrari has been fined $100,000 by the FIA for implementing team orders during the German Grand Prix.
In a statement issued just hours after the race, the sport's governing body advised that Ferrari's actions breached Article 39.1 and 151c of the sporting regulations, which outline the banning of team orders and bringing the sport into disrepute.
The World Motor Sport Council will decide if further sanctions need to be implemented.
While no team radio communication to Felipe Massa during the race explicitly requested that the Brazilian hand the lead to his team-mate Fernando Alonso, it was clear that Ferrari wished to have its highest points scorer win the race.
The way in which Massa made way for Alonso is likely to have particularly angered the FIA, who have previously turned a blind-eye to instances of 'team orders' when they are carried out in a more subtle manner.
By slowing exiting the Turn 5 hairpin, Massa emphasised that he was deliberately letting his team-mate through, in a highly similar scenario to that seen between the two McLaren drivers (Mika Hakkinen and David Coulthard) at Albert Park in 1998, and between the Ferrari drivers (Michael Schumacher and Rubens Barrichello) at Austria's A1 Ring in 2002.
While both these incidents prompted the FIA to make clarifications to the sporting regulations in order to prevent future occurrences, the issue of team orders is unlikely to ever be completely extinguished.
What did you think of Ferrari's team orders in Germany? VOTE NOW on The Pirtek Poll (located on the right of your screen).