Felipe Massa: I deserved German win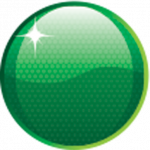 Felipe Massa says he deserved to win the German Grand Prix after he followed direction from his Ferrari team to allow team-mate Fernando Alonso through for victory.
With 20 laps remaining, Massa received the message from his race engineer Rob Smedley; "Fernando is faster than you. Can you confirm you understood that message?"
Massa knew what was required of him. Two laps later, on the exit of the turn six hairpin, he made a slow exit, allowing Alonso through to victory.
When Massa was asked in the press conference if he thought he deserved the win, his response was clear.
"Well, I think so," he said.
"The start was just fantastic and also the pace on the soft tyres was really great and then I was struggling a little bit on the hard tyres but anyway a very good race for us."
After Alonso took the lead, Smedley came on the radio again, apologising to Massa for the situation. Massa was reluctant to comment.
"Well, I don't think I need to say anything about that," he said.
"The only thing I feel is that we work for the team and doing a great job for the team and that is the most important thing."
The controversial moment in the German Grand Prix was executed to help Alonso's championship position. While he remains in fifth place in the title, the extra seven points that he collects is a huge bonus for the Spaniard's championship chances.
Alonso had outpaced Massa all weekend at Hockenheim, qualifying second to Massa's third. Massa was able to leap from third to first at the first corner when pole-sitter blocked and slowed Alonso, allowing Massa into the top spot.
Once Alonso was past Massa, he built a sizeable gap, resetting the race's fastest lap before Red Bull Racing's Sebastian Vettel eventually took that honour.
For the German Grand Prix race report and results CLICK HERE