Erickson stages fight back at Lime Rock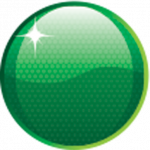 Australian international Daniel Erickson had an up and down weekend during Rounds 9 and 10 of the American F2000 Championship Series at Lime Rock Park today.
After qualifying on pole for Round 9, he gambled on car set-up in the hot conditions, only to slip back through the field. A strong comeback saw him take second place behind 2007 F2000 series winner Cole Morgan..
Round 10 was a different story – but the same result. Due to an engine problem in qualifying, Erickson started the race in 14th position, but by the end of the 25-lap affair, had worked his way up to second place, trailing Brazilian Victor Carbone by less than 1.5 seconds.
Erickson started mid-grid following a severe engine misfire that sidelined his Van Diemen just five laps into the second qualifying session.
Come the race, the Primus/Quantum Racing entry was firing on all cylinders.
Erickson steered clear of a first corner dust-up to vault up to seventh place on the opening lap, then picked off the cars and even looked to have a chance at grabbing an unlikely win, but Carbone's tyres were in better shape, and with no problems lapping slower cars he was able to maintain a small but sufficient margin to the finish.
"I had a good start, and managed to get to the inside going into Turn 1, which was good because there were cars everywhere – they must have been four wide!" Erickson said.
"That put me up to seventh, and a few laps later I was fourth.
"I passed Fabio Orsolon for third, then I came up behind Phil Lombardi, who I knew would give me a fight because he's very competitive.
"When he was held up by lapped cars coming onto the main straight, I went to the inside and drove all the way down the white line to get him into Turn 1.
"I caught up to Victor fairly easily, but the constant traffic and my tyres, which had gone off, prevented me from getting close enough to challenge him."
Erickson retained his sixth position in the F2000 Championship Series pointscore after the Lime Rock Park rounds, despite the fact that he has only contested four rounds.
Although his funding remains tight, he is hopeful of contesting the next two rounds of the series at Road America in Wisconsin on August 6-8.