Doug Kalitta wins in Denver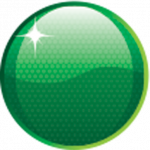 Doug Kalitta has broken through for first Top Fuel win of the NHRA season taking top honours at the Mopar Mile-High NHRA Nationals at Bandimere Speedway outside of Denver.
Top Fuel
One thing was certain in the Top Fuel final: One driver would finally find salvation, the other continued frustration as Kalitta, winless in four finals this year and without a victory since the 2009 Winternationals, paired off with Brandon Bernstein, 0-2 in finals this year for new sponsor Copart and without a tour victory since last autumn's Virginia event. Kalitta joined his uncle Connie, a two-time winner here, and late cousin Scott, a three-time Denver champ, as king of the hill, taking the victory, the 32nd of his career, 3.96-seconds to 4.00-secods.
"When I saw the win light come on down there it was real special, a great relief," said Kalitta.
"They do a great job here and each year the facility gets better and better, and I'm just glad to finally get a win here. I've been close a lot of times and fortunately we got it done today."
"This is really going to help motivate our team and give us the confidence that we can run with these guys going into the Countdown, and hopefully we can prove it."
Funny Car
Robert Hight, the defending Funny Car champ, closed the gap ever-so-slightly on his boss, John Force, by defeating the points leader, 4.21-seconds to 4.38-seconds, for his fourth victory of year and the 17th of his career. Hight now trails Force by just 28 points.
"I've been in a couple of finals before with John and never been able to get the job done, but today was our turn," said Hight.
"You know when you go up there against John that you better give it your all because he's going to be ready. Our cars are set up real similar, so we know what they can run and we had to go up there and give it our all."
Pro Stock
Three of Allen Johnson's eight career national event wins have come at his sponsor's event, and his victory this year was his first of the season and first since he won this race last year. Johnson, who also won in Denver in 2007 and was runner-up in 2008, was never challenged in the final, cutting a .004 light and racing to a 6.97-seconds to easily beat Jeg Coughlin Jr., who had to abort his final-round pass.
"We wouldn't mind having all 23 races here," said Johnson.
"We really have an awesome setup for here. The engine guys, the car guys, and everyone else did their job can't say enough about them. We just made a perfect run every run. To go up against Greg in the second round, and of course against Jeg in the final, I knew that I had to be on my game. 
Pro Stock Bike
The final round in Pro Stock Motorcycle pitted two riders whose last win came in Atlanta; for Andrew Hines that was earlier this year, for Karen Stoffer three long years ago in 2007. Hines kept her winless streak alive with a convincing 7.34-seconds to 7.40-seconds victory, the 21st of his career and his second in Denver. With the win, Hines pulled to within 60 points of leader Hector Arana.
"Today I was playing with fire all day long with .00 lights [.006, .004, and .007] in the first three rounds," said Hines
"We backed it off for the final to make sure that we wouldn't red-light. We wanted to have a .030 and got a .029. We know that Karen [Stoffer] is a very tough competitor, and we didn't want to make any mistakes."
Next Round
The NHRA next hits the track at Brainerd (Minnesota) on August 12-15 for the Lucas Oil NHRA Nationals.