Dixon wins dramatic Edmonton IndyCar race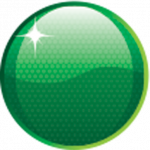 Scott Dixon has taken victory in a dramatic Honda Edmonton Indy at the City Centre Airport Circuit today.
Championship leader Will Power led the majority of the race, eventually finishing second, but only after being apart of a controversial move by his Team Penske team-mate Helio Castroneves.
The Brazilian overtook Power in Turns 1 and 2 of lap 78, going on to pull a 1.5s gap. That advantage was eroded when another full course caution was called on lap 89 when Simona de Silvestro car ran out of fuel. Castroneves led the field into turn one at the restart, with Power making a bid to regain the lead he had held for 76 laps. Power's attempt was unsuccessful, but during the final Safety Car restart on lap 92, Power tried again – this time on the outside. Dixon took advantage of the battling leading pair to slip through into second. Controversially, Castroneves was served with a black flag penalty for blocking.
Castroneves crossed the line first, but was relegated to 10th due to not serving his penalty before race-end, leaving Dixon to take the win ahead of Power, Franchitti and Briscoe.
Castroneves' demise promoted Dario Franchitti and Ryan Briscoe into third and fourth place – all top four finishers are Armor All Gold Coast 600 entrants – Dixon (Jack Daniel's Racing), Power (Ford Performance Racing), Franchitti (Jim Beam Racing) and Briscoe (Toll Holden Racing Team).
Winner Dixon says that the rules are very clear.
"(Race director) Brian Barnhart always says that if you're blocking going into any corner and you are on the right side – especially into Turn 1, you're going to get a penalty," he said.
"We get told every week, so you could see something was going to happen. We had a great run with the Target car and kept it in a typical line. It was a tough day. The Target car was pretty loose. I can't believe that we won."
Power admitted the Castroneves' penalty was harsh.
"I got a run on him and he blocked me," Power said.
"I would say a black flag is a pretty harsh penalty, but it is what it is. It was just one of those racing things. When you're leading on the last restart you want to keep the lead."
Castroneves described the penalty as "absurd."
"I never moved my line. I actually did move him outside. When you go side by side like that with your team-mate and they just take it away from you, it's just absurd," he said.
| | | | | |
| --- | --- | --- | --- | --- |
| 1. | (3) | Scott Dixon | 95 | Running |
| 2. | (1) | Will Power | 95 | Running |
| 3. | (4) | Dario Franchitti | 95 | Running |
| 4. | (5) | Ryan Briscoe | 95 | Running |
| 5. | (8) | Ryan Hunter-Reay | 95 | Running |
| 6. | (15) | Paul Tracy | 95 | Running |
| 7. | (14) | Mario Moraes | 95 | Running |
| 8. | (6) | EJ Viso | 95 | Running |
| 9. | (13) | Takuma Sato | 95 | Running |
| 10. | (2) | Helio Castroneves | 95 | Running |
| 11. | (16) | Marco Andretti | 94 | Running |
| 12. | (24) | Tony Kanaan | 94 | Running |
| 13. | (10) | Raphael Matos | 94 | Running |
| 14. | (20) | Bertrand Baguette | 94 | Running |
| 15. | (21) | Danica Patrick | 94 | Running |
| 16. | (23) | Vitor Meira | 93 | Running |
| 17. | (11) | Hideki Mutoh | 93 | Running |
| 18. | (18) | Alex Lloyd | 92 | Running |
| 19. | (12) | Tomas Scheckter | 90 | Running |
| 20. | (22) | Dan Wheldon | 90 | Running |
| 21. | (9) | Justin Wilson | 88 | Running |
| 22. | (7) | Simona de Silvestro | 87 | Out of Fuel |
| 23. | (19) | Alex Tagliani | 52 | Contact |
| 24. | (17) | Mario Romancini | 52 | Contact |
| 25. | (25) | Milka Duno | 4 | Handling |