Will Power takes sixth pole of the year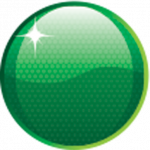 The Will Power Show has continued to roll on, taking his sixth PEAK Performance Pole Award for the year at the Honda Indy Edmonton road course.
The Australian Team Penske star edged out team-mate Helio Castroneves by 0.0765s in the Firestone Fast Six session on the 1.973-mile, 14-turn City Centre Airport track.
The championship leader was pleased to add to his title points score.
"It's awesome to get the Verizon car on the pole again," he said.
"All the points count and I know here it's important to be at the front because it is tough to pass. If all the strategy goes well, like it did last year, it makes it easier to win.
"It's a long day. We have a good starting spot and we have to keep going to win this championship.
"We've all work really hard. Obviously, last year the cats were really good. But this year, I had trouble trying to beat my team-mate. It's good to see two Team Penske cars on the front row."
Scott Dixon will start third, with Ganassi team-mate Dario Franchitti alongside him.
Team Penske's Ryan Briscoe and E.J. Viso, making his first appearance in the Firestone Fast Six this season, will be on the third row.
Rookie Simona de Silvestro scored a season-high seventh, with Andretti Autosport's Ryan Hunter-Reay next to him on Row 4.
In other IndyCar news, the sanctioning body has placed driver Milka Duno on probation until the end of the year for not consistently meeting minimal performance standards.
Duno's probation requires immediate and substantial improvement to her driving during the remaining events on the 2010 schedule.
Substantial improvement is defined as consistently meeting the performance standards set by the league on a particular circuit. On road and street courses this is measured in terms of time (107 percent of lead car), and on ovals it is measured in terms of speed (10 mph of the lead car). In addition to time and speed, other requirements include car control/placement and interaction with other cars on track.
If the improvements are not met, the league may impose other penalties at its discretion.
Also, James Hinchcliffe earned the pole for the Edmonton 100 (Indy Lights), edging championship points leader J.K. Vernay late in the qualifying session.
Qualifying; Honda Indy Edmonton
| | | | |
| --- | --- | --- | --- |
| 1. | (12) | Will Power | 1:00.7126 (116.991) |
| 2. | (3) | Helio Castroneves | 1:00.7891 (116.843) |
| 3. | (9) | Scott Dixon | 1:01.2395 (115.984) |
| 4. | (10) | Dario Franchitti | 1:01.2481 (115.968) |
| 5. | (6) | Ryan Briscoe | 1:01.3799 (115.719) |
| 6. | (8) | EJ Viso | 1:01.6122 (115.282) |
| 7. | (78) | Simona de Silvestro | 1:01.5438 (115.410) |
| 8. | (37) | Ryan Hunter-Reay | 1:01.5596 (115.381) |
| 9. | (22) | Justin Wilson | 1:01.5887 (115.326) |
| 10. | (2) | Raphael Matos | 1:01.7015 (115.116) |
| 11. | (06) | Hideki Mutoh | 1:02.1935 (114.205) |
| 12. | (24) | Tomas Scheckter | 1:02.8751 (112.967) |
| 13. | (5) | Takuma Sato | 1:01.9181 (114.713) |
| 14. | (32) | Mario Moraes | 1:02.1324 (114.317) |
| 15. | (15) | Paul Tracy | 1:02.3264 (113.961) |
| 16. | (26) | Marco Andretti | 1:02.1465 (114.291) |
| 17. | (34) | Mario Romancini | 1:02.4191 (113.792) |
| 18. | (19) | Alex Lloyd | 1:02.2203 (114.156) |
| 19. | (77) | Alex Tagliani | 1:02.5240 (113.601) |
| 20. | (36) | Bertrand Baguette | 1:02.5193 (113.610) |
| 21. | (7) | Danica Patrick | 1:02.5795 (113.500) |
| 22. | (4) | Dan Wheldon | 1:02.7397 (113.211) |
| 23. | (14) | Vitor Meira | 1:02.7511 (113.190) |
| 24. | (11) | Tony Kanaan | No Time (No Speed) |
| 25. | (18) | Milka Duno | No Time (No Speed) |