Massa hands Alonso German GP win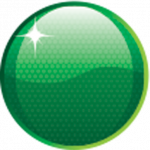 In controversial circumstances, Felipe Massa has handed Fernando Alonso victory in the German Grand Prix at Hockenheim.
Massa led from the start of the race until lap 49 when his Ferrari team relayed the message to Massa; "Fernando is faster than you. Can you confirm you understood that message?"
Alonso passed Massa with ease on the exit of the hairpin, racing onto his second win for the year. The result has elevated him back into championship contention after a succession of difficult rounds.
Massa, winless since the final race of the 2008 season, remains in eighth in the championship.
While the result is sure to create varied chat amongst the Formula One pundits, the situation started thanks to a mixed start to the race. Red Bull Racing's pole-sitter Sebastian Vettel was slow away at the start and did his best to block Alonso on the run to turn one. From third on the grid, Massa took the opportunity and drive around the outside of both, taking the lead and staying there until he was directed not to be …
Vettel finished in third place, setting a number of fast laps towards the end of the race (including the fastest time) placing Massa under some pressure, but not enough to genuinely challenge.
Vettel's team-mate Mark Webber finished down in sixth place, battling through the race with some oil pressure problems, as well as a car that simply didn't look settled.
McLaren's Lewis Hamilton and Jenson Button finished between the Red Bull pair, taking fourth and fifth.
Rounding out the point finishers, all a lap down, was Robert Kubica (Renault), Nico Rosberg (Mercedes), Michael Schumacher (Mercedes) and Vitaly Petrov (Renault).
The next round of the Formula One World Championship heads to Budapest next weekend.
German Grand Prix Results
| | | | | | |
| --- | --- | --- | --- | --- | --- |
| Pos | Driver | Team | Laps | Time/Retired | Grid |
| 1 | Fernando Alonso | Ferrari | 67 | Winner | 2 |
| 2 | Felipe Massa | Ferrari | 67 | +4.1 secs | 3 |
| 3 | Sebastian Vettel | RBR-Renault | 67 | +5.1 secs | 1 |
| 4 | Lewis Hamilton | McLaren-Mercedes | 67 | +26.8 secs | 6 |
| 5 | Jenson Button | McLaren-Mercedes | 67 | +29.4 secs | 5 |
| 6 | Mark Webber | RBR-Renault | 67 | +43.6 secs | 4 |
| 7 | Robert Kubica | Renault | 66 | +1 Lap | 7 |
| 8 | Nico Rosberg | Mercedes GP | 66 | +1 Lap | 9 |
| 9 | Michael Schumacher | Mercedes GP | 66 | +1 Lap | 11 |
| 10 | Vitaly Petrov | Renault | 66 | +1 Lap | 13 |
| 11 | Kamui Kobayashi | BMW Sauber-Ferrari | | +1 Lap | 12 |
| 12 | Rubens Barrichello | Williams-Cosworth | | +1 Lap | 8 |
| 13 | Nico Hulkenberg | Williams-Cosworth | | +1 Lap | 10 |
| 14 | Pedro de la Rosa | BMW Sauber-Ferrari | | +1 Lap | 14 |
| 15 | Jaime Alguersuari | STR-Ferrari | | +1 Lap | 15 |
| 16 | Vitantonio Liuzzi | Force India-Mercedes | | +2 Lap | 21 |
| 17 | Adrian Sutil | Force India-Mercedes | | +2 Lap | 19 |
| 18 | Timo Glock | Virgin-Cosworth | | +3 Lap | 23 |
| 19 | Bruno Senna | HRT-Cosworth | | +4 Lap | 20 |
| Ret | Heikki Kovalainen | Lotus-Cosworth | | +11 Lap | 18 |
| Ret | Lucas di Grassi | Virgin-Cosworth | | +17 Lap | 24 |
| Ret | Sakon Yamamoto | HRT-Cosworth | | +48 Laps | 22 |
| Ret | Jarno Trulli | Lotus-Cosworth | | +64 Laps | 17 |
| Ret | Sebastien Buemi | STR-Ferrari | | +66 Laps | 16 |
World Championship points
| | | | |
| --- | --- | --- | --- |
| 1 | Lewis Hamilton | McLaren-Mercedes | 157 |
| 2 | Jenson Button | McLaren-Mercedes | 143 |
| 3 | Mark Webber | RBR-Renault | 136 |
| 4 | Sebastian Vettel | RBR-Renault | 136 |
| 5 | Fernando Alonso | Ferrari | 123 |
| 6 | Nico Rosberg | Mercedes GP | 94 |
| 7 | Robert Kubica | Renault | 89 |
| 8 | Felipe Massa | Ferrari | 85 |
| 9 | Michael Schumacher | Mercedes GP | 38 |
| 10 | Adrian Sutil | Force India-Mercedes | 35 |
| 11 | Rubens Barrichello | Williams-Cosworth | 29 |
| 12 | Kamui Kobayashi | BMW Sauber-Ferrari | 15 |
| 13 | Vitantonio Liuzzi | Force India-Mercedes | 12 |
| 14 | Vitaly Petrov | Renault | 7 |
| 15 | Sebastien Buemi | STR-Ferrari | 7 |
| 16 | Jaime Alguersuari | STR-Ferrari | 3 |
| 17 | Nico Hulkenberg | Williams-Cosworth | 2 |
| 18 | Pedro de la Rosa | BMW Sauber-Ferrari | 0 |
| 19 | Heikki Kovalainen | Lotus-Cosworth | 0 |
| 20 | Karun Chandhok | HRT-Cosworth | 0 |
| 21 | Lucas di Grassi | Virgin-Cosworth | 0 |
| 22 | Jarno Trulli | Lotus-Cosworth | 0 |
| 23 | Bruno Senna | HRT-Cosworth | 0 |
| 24 | Timo Glock | Virgin-Cosworth | 0 |
| 25 | Sakon Yamamoto | HRT-Cosworth | 0 |