Big field for Rally of Queensland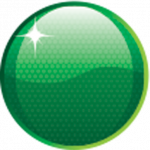 The biggest field for a championship rally in Australia in years, 83 cars, will start the International Rally of Queensland on the Sunshine Coast next Friday.
The final entry list for the 30 July-1 August event features teams from India, Malaysia, Japan, Indonesia, New Zealand, New Caledonia and Australia, plus a star-studded driver line-up.
They international line-up comprises Australian Chris Atkinson, formerly with the Subaru World Rally Team and now the factory Proton R3 Malaysia squad, teammate and British Rally Champion Alister McRae (Scotland), Team MRF's Asia Pacific champion Katsu Taguchi (Japan) and his Indian Rally Champion teammate Guarav Gill (India), Rifat Sungkar (Indonesia), Atsushi Masumura (Japan), Brian Green (New Zealand) and Jean-Louis Leyraud (France).
Starting in Caloundra on Friday night with two tarmac special stages at the Coates Hire Rally Shootout, the event will host round four of the 2010 FIA Asia Pacific Rally Championship, round five of the Australian Rally Championship, rounds three and four of the Queensland Rally Championship, the third and final round of the Australian Classic Rally Competition and a category for All Comers.
Spectators will be treated to a thrilling display of skill by international drivers making their only Australian appearance this year.
Three young Australians, Brendan Reeves (21), Glen Raymond (25) and Nathan Quinn (24), have been given a chance to showcase their talents with wildcard entries in the Asia Pacific field, but the man who beat everyone in the 2009 event, Victorian Simon Evans, will run only in the Australian Rally Championship division in a bid to clinch his fourth driver's crown.
"This is a fabulous field for the International Rally of Queensland," said event director Errol Bailey.
"There will be more talent, more cars and more variety than has been seen at a championship rally in Australia for many years and certainly at our own event since the mid-nineties
"If spectators have never seen a world-ranked driver like Chris Atkinson at work in a genuine works rally car like the Proton Satria Neo S2000 before, they're in for a fantastic experience.
"There will be great battles to watch in every part of the field – the Classics will be particularly exciting to watch – and plenty of chances for spectators to see the cars in action and at rest."
Promoters Brisbane Sporting Car Club has added new opportunities for spectators to see the cars on this year's event, the 42nd as a round of the Australian championship.
Pre-event tickets can be purchased at http://www.rallyqueensland.com.au/
Website visitors also can download a free, 28-page Official Program containing entry lists, spectating times and locations, maps, driver profiles and other information.