Virus derails Chad Reed's 2010 racing campaign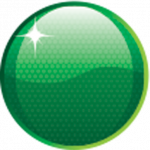 Australia's multiple World Supercross Champion and current AMA Motocross Champion Chad Reed has been forced to withdraw from racing activities for the remainder of the season after being diagnosed with the Epstein Barr virus.
Epstein-Barr virus (EBV) is one of the most common viruses in humans. Epstein-Barr virus occurs worldwide and causes infectious mononucleosis (glandular fever).
The Monster Kawasaki rider entered the 2010 season hungry for championship success after winning both the 2009 AMA Pro Motocross Championship and 2009 Super X title but was sidelined for much of the Supercross series with a broken hand.
Reed continued to train and ready himself to defend his AMA Motocross title but has repeatedly struggled with fatigue over the past few months.
"I have spent most of the last month in and out of my doctors office getting tests done, trying to figure out what is going on," said Reed.
"Personally it's embarrassing riding with the #1 plate on and not battling at the front. I don't take it lightly and I knew I had to get to the bottom of my issues.
"The results back from the doctor have confirmed I have the Epstein Barr virus which explains my fatigue issues on the track. I knew it wasn't my fitness but I was struggling to finish races and it got to the point where it was dangerous for me to be out there.
"My doctor, team and I have decided that I need to be off the bike for a while to try and get a handle on this. I am really disappointed to be out again. This year has been a personal worst for me.
"While many may speculate that the birth of my son Tate and the passing of my good friend Andrew McFarlane may have a bearing on my performance it is actually the opposite. These two reasons alone make me want to race harder and give it everything I have, to be an example of hard work to my son, to live life to the full and be thankful for doing what I love to do and that is race a motorcycle."
Over the past two years Reed has raced in more events and series than any other professional rider, contesting the Monster Energy AMA Supercross Championship, the AMA Pro Motocross Championship, Super X and MX des Nations. 
During this period Reed has also committed his spare time and money into creating a new Supercross series in Australia for the sole reason of giving his fellow riders an opportunity to develop their skills enough to follow in his tracks to the US.
Over the coming months Reed will undergo treatment in both the US and Australia in an effort to return to the track as soon as possible.