Vettel snatches last gasp pole position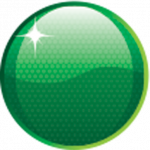 In a last gasp run, Sebastian Vettel has taken pole position for his home Grand Prix in Germany.
The Red Bull Racing driver had a session-long fight with Ferrari's Fernando Alonso, ousting Alonso out of the top spot on his final qualifying lap.
The pair was easily the fastest of the Formula One pack, setting lap times almost half a second faster than next best Felipe Massa.
It was a solid turn around in form for Massa, who will start the race at Hockenheim tomorrow alongside Australian Mark Webber who could only manage fourth place. Webber's final shot at setting a fast lap was compromised in the first sector.
Sharing the third row will be the McLaren pair of Jenson Button and Lewis Hamilton. It is only the second time this season that Button has outqualified Hamilton.
Robert Kubica (Renault), Rubens Barrichello (Williams), Nico Rosberg (Mercedes) and Mico Hulkenberg (Williams) round out the top 10.
Michael Schumacher would have been in the top 10, only to be bumped out of the final session by Hulkenberg on his last lap of the second session.
Vitantonio Luizzi was eliminated in the first round of qualifying due to an incident.
For Australian F1 views, ONE HD's coverage starts at Sunday, 9pm with the pre-race show, followed by race coverage at 9.50pm.
Qualifying; German Formula One Grand Prix
| | | | | | | | |
| --- | --- | --- | --- | --- | --- | --- | --- |
| 1 | 5 | Sebastian Vettel | RBR-Renault | 1:15.152 | 1:14.249 | 1:13.791 | |
| 2 | 8 | Fernando Alonso | Ferrari | 1:14.808 | 1:14.081 | 1:13.793 | |
| 3 | 7 | Felipe Massa | Ferrari | 1:15.216 | 1:14.478 | 1:14.290 | |
| 4 | 6 | Mark Webber | RBR-Renault | 1:15.334 | 1:14.340 | 1:14.347 | |
| 5 | 1 | Jenson Button | McLaren-Mercedes | 1:15.823 | 1:14.716 | 1:14.427 | |
| 6 | 2 | Lewis Hamilton | McLaren-Mercedes | 1:15.505 | 1:14.488 | 1:14.566 | |
| 7 | 11 | Robert Kubica | Renault | 1:15.736 | 1:14.835 | 1:15.079 | |
| 8 | 9 | Rubens Barrichello | Williams-Cosworth | 1:16.398 | 1:14.698 | 1:15.109 | |
| 9 | 4 | Nico Rosberg | Mercedes GP | 1:16.178 | 1:15.018 | 1:15.179 | |
| 10 | 10 | Nico Hulkenberg | Williams-Cosworth | 1:16.387 | 1:14.943 | 1:15.339 | |
| 11 | 3 | Michael Schumacher | Mercedes GP | 1:16.084 | 1:15.026 | | |
| 12 | 23 | Kamui Kobayashi | BMW Sauber-Ferrari | 1:15.951 | 1:15.084 | | |
| 13 | 12 | Vitaly Petrov | Renault | 1:16.521 | 1:15.307 | | |
| 14 | 14 | Adrian Sutil | Force India-Mercedes | 1:16.220 | 1:15.467 | | |
| 15 | 22 | Pedro de la Rosa | BMW Sauber-Ferrari | 1:16.450 | 1:15.550 | | |
| 16 | 17 | Jaime Alguersuari | STR-Ferrari | 1:16.664 | 1:15.588 | | |
| 17 | 16 | Sebastien Buemi | STR-Ferrari | 1:16.029 | 1:15.974 | | |
| 18 | 18 | Jarno Trulli | Lotus-Cosworth | 1:17.583 | | | |
| 19 | 19 | Heikki Kovalainen | Lotus-Cosworth | 1:18.300 | | | |
| 20 | 24 | Timo Glock | Virgin-Cosworth | 1:18.343 | | | |
| 21 | 21 | Bruno Senna | HRT-Cosworth | 1:18.592 | | | |
| 22 | 15 | Vitantonio Liuzzi | Force India-Mercedes | 1:18.952 | | | |
| 23 | 20 | Sakon Yamamoto | HRT-Cosworth | 1:19.844 | | | |
| 24 | 25 | Lucas di Grassi | Virgin-Cosworth | | | | |