Ferrari finds form in German practice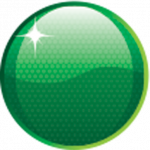 Ferrari's Fernando Alonso set the fastest time during the second practice session in mixed conditions ahead of the German Grand Prix at the Hockenheimring.
The Spaniard could only manage 19th fastest in the first session, but when the circuit dried for the second session, he posted a 1m16.265s with over half an hour remaining of the session.
Red Bull Racing's Sebastian Vettel was second quickest, the German just 0.02s slower than Alonso. The leading pair were trailed by Brazilian Felipe Massa and Australian Mark Webber.
Mercedes drivers Nico Rosberg and Michael Schumacher who were fifth and sixth quickest. The pair of Germans are among six local drivers competing at their home Grand Prix this weekend.
While the Ferraris, Red Bulls and Mercedes were up the front, the championship leaders were languishing. McLaren's best was Lewis Hamilton in seventh after sitting out most of the second session while his team repaired his car. Worse for Jenson Button, the reigning Champ was down in 15th place.
Renault driver Robert Kubica was eighth fastest ahead of Williams drivers Rubens Barichello and Nico Hulkenberg.
Force India's Adrian Sutil was fastest in the wet first session but slipped to 14th in the second dry session.
Qualifying for the German Grand Prix can be seen on ONE HD Saturday night (Check your local guides for times).
Practice One
| | | | | |
| --- | --- | --- | --- | --- |
| 1 | 14 | Adrian Sutil | Force India-Mercedes | 1:25.701 |
| 2 | 7 | Felipe Massa | Ferrari | 1:26.850 |
| 3 | 1 | Jenson Button | McLaren-Mercedes | 1:26.936 |
| 4 | 9 | Rubens Barrichello | Williams-Cosworth | 1:26.947 |
| 5 | 12 | Vitaly Petrov | Renault | 1:26.948 |
| 6 | 4 | Nico Rosberg | Mercedes GP | 1:27.448 |
| 7 | 16 | Sebastien Buemi | STR-Ferrari | 1:28.114 |
| 8 | 10 | Nico Hulkenberg | Williams-Cosworth | 1:28.193 |
| 9 | 15 | Vitantonio Liuzzi | Force India-Mercedes | 1:28.300 |
| 10 | 22 | Pedro de la Rosa | BMW Sauber-Ferrari | 1:28.486 |
| 11 | 5 | Sebastian Vettel | RBR-Renault | 1:28.735 |
| 12 | 24 | Timo Glock | Virgin-Cosworth | 1:28.735 |
| 13 | 11 | Robert Kubica | Renault | 1:28.903 |
| 14 | 6 | Mark Webber | RBR-Renault | 1:29.048 |
| 15 | 18 | Jarno Trulli | Lotus-Cosworth | 1:29.280 |
| 16 | 17 | Jaime Alguersuari | STR-Ferrari | 1:29.366 |
| 17 | 2 | Lewis Hamilton | McLaren-Mercedes | 1:29.429 |
| 18 | 25 | Lucas di Grassi | Virgin-Cosworth | 1:29.500 |
| 19 | 8 | Fernando Alonso | Ferrari | 1:29.684 |
| 20 | 23 | Kamui Kobayashi | BMW Sauber-Ferrari | 1:29.690 |
| 21 | 19 | Fairuz Fauzy | Lotus-Cosworth | 1:30.938 |
| 22 | 21 | Bruno Senna | HRT-Cosworth | 1:31.720 |
| 23 | 3 | Michael Schumacher | Mercedes GP | 1:32.450 |
| 24 | 20 | Sakon Yamamoto | HRT-Cosworth | 1:32.791 |
Practice Two
| | | | | |
| --- | --- | --- | --- | --- |
| 1 | 8 | Fernando Alonso | Ferrari | 1:16.265 |
| 2 | 5 | Sebastian Vettel | RBR-Renault | 1:16.294 |
| 3 | 7 | Felipe Massa | Ferrari | 1:16.438 |
| 4 | 6 | Mark Webber | RBR-Renault | 1:16.585 |
| 5 | 4 | Nico Rosberg | Mercedes GP | 1:16.827 |
| 6 | 3 | Michael Schumacher | Mercedes GP | 1:16.971 |
| 7 | 2 | Lewis Hamilton | McLaren-Mercedes | 1:17.004 |
| 8 | 11 | Robert Kubica | Renault | 1:17.009 |
| 9 | 9 | Rubens Barrichello | Williams-Cosworth | 1:17.056 |
| 10 | 10 | Nico Hulkenberg | Williams-Cosworth | 1:17.204 |
| 11 | 23 | Kamui Kobayashi | BMW Sauber-Ferrari | 1:17.336 |
| 12 | 12 | Vitaly Petrov | Renault | 1:17.547 |
| 13 | 22 | Pedro de la Rosa | BMW Sauber-Ferrari | 1:17.573 |
| 14 | 14 | Adrian Sutil | Force India-Mercedes | 1:17.701 |
| 15 | 1 | Jenson Button | McLaren-Mercedes | 1:17.739 |
| 16 | 15 | Vitantonio Liuzzi | Force India-Mercedes | 1:17.871 |
| 17 | 16 | Sebastien Buemi | STR-Ferrari | 1:18.147 |
| 18 | 17 | Jaime Alguersuari | STR-Ferrari | 1:19.327 |
| 19 | 24 | Timo Glock | Virgin-Cosworth | 1:19.553 |
| 20 | 18 | Jarno Trulli | Lotus-Cosworth | 1:20.008 |
| 21 | 25 | Lucas di Grassi | Virgin-Cosworth | 1:20.106 |
| 22 | 19 | Heikki Kovalainen | Lotus-Cosworth | 1:20.377 |
| 23 | 21 | Bruno Senna | HRT-Cosworth | 1:21.988 |
| 24 | 20 | Sakon Yamamoto | HRT-Cosworth | 1:23.066 |