Motorsport figures call for driver training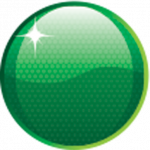 Figures throughout the motorsport community are calling for more extensive driver training to be included in education and licensing systems.
Confederation of Australian Motor Sport (CAMS) President Andrew Papadopoulos has called on the Federal Government to back his organisation's 'Ignition' program, following a study of CAMS members found that the vast majority (72 percent) backed compulsory driver training in schools.
In the same survey, 82 percent of respondents also believe driver education will have the greatest impact in reducing the road toll, far greater than increasing the legal driving age, introducing zero blood alcohol levels or increasing fines and penalties.
"Every week young Australians are killed or injured on the roads; a standardised driver education program specifically designed for pre-learner drivers, such as CAMS Ignition Program, will not only improve driving attitudes and knowledge before they take to the roads, it will save lives," said Papadopoulos.
Two-time V8 Supercars champion Jamie Whincup added his weight to calls for further training for young drivers.
"I'm a big believer that there needs to be more education on driving standards and behaviour, together with a better understanding that drivers are, in fact, behind the wheel of a lethal weapon," said Whincup.
"In my opinion, making drivers better drivers is the key to fewer accidents, so there's no denying that driver education will reduce the road toll."
Last month V8 Supercar board member and racing legend Mark Skaife made headlines for his thoughts on road safety and regulations, including speed limits.
"With the best intention in the world, too many parents pass on their own bad habits," Skaife told News Limited National Motoring Editor Paul Gover.
"We have to avoid that, which is why I believe we need to move to professional driver trainers in Australia. Proper education on driving is a big part of the road safety puzzle."
For Mark Skaife's calls for new laws regarding speed limits and learner drivers CLICK HERE
FULL RESULTS OF CAMS member survery (1999 total responses)

Should a standardised young driver education program like 'CAMS Ignition' become a permanent fixture in Australian school curriculum?
| | | |
| --- | --- | --- |
| Yes:  72.3% | No:  2.1% | Optional to students: 25.6% |
What would be the most effective way to reduce the road toll?
Introduce structured programs through schools and car clubs to teach car craft:  82.0%
Safer roads and cars:  5.8%
Increase legal driving age:  4.7%
Introduce zero blood alcohol level:  4.2%
Increase fines/penalties:  1.5%
Double demerits permanently introduced on weekends or after 9pm:  1.8%
Do you think it's beneficial for children to be taught car craft (Is this what we call it – car craft?)  and how to drive in a controlled environment before they reach legal age?
Yes – this would give kids an opportunity to respect the road and its rules:  77.9%
Yes – they will be less nervous when it comes time to drive: 15.0%
No – they do not have the maturity to deal with the ramifications:  3.9%
No – this would encourage them to get behind the wheel before they are of legal age:  3.3%
How old were you when you first learnt to drive?
14 or under: 27.7%
14-16: 23.6%
16 – 18: 43.0%
Over 18: 4.7%
Over 21: 1.0%