Lowndes relives 1999 Calder roll over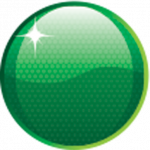 Despite 11 years of safety technology, Craig Lowndes says that he is likely to have sustained the same injuries in a modern V8 Supercar compared to his huge Calder Park accident in 1999.
Lowndes' Commodore VT was tipped onto its roof after a start line clash, tripping into a series of wild rolls. The incident is regarded as the most replayed crashes in modern V8 Supercars racing.
Lowndes tore ligaments in his left knee, forcing him out of the following round of the Shell Championship Series after surgery to his knee. Despite the missed round, he went on to win his third V8 title.
The current TeamVodafone driver explained to Speedcafe.com.au that in modern day V8s, the implementation of the HANS device would have protected his neck, although there's little that can be done to brace for the whip that he suffered that day.
"I had a bruised elbow and torn ligaments in my left knee which resulted in arthroscopic surgery," he said.
"Had the same accident happened today I could still have had the same injuries. The HANS devise would have protected my head. The energy of the car whipped my left leg because it wasn't braced on anything but we've got foot rests now so if it had happened in a modern car I might have walked way. It's hard to know."
Lowndes also explained what he did after the car was initially tipped on its roof.
"Once it was on its roof, I didn't know what direction I was going, I tried to think quickly as to what to do," he says today.
"We didn't have the HANS device back then, so I put my hands on the top of my helmet to protect my neck and back and put my right foot hard on the brake pedal to push me back into the race seat. The only leg I didn't protect was my left leg. As the car was skidding on its roof I was pretty comfortable. When it started to barrel roll, that's when I got nervous. I just had to hang on as much as I could.
"I was very lucky, I remember thinking at the time that if I'd come to a sudden stop instead of bouncing up on top of the embankment then it would have been a lot worse. I was very lucky the way everything played out really."
Speedcafe.com.au tracks down the Commodore VT that Lowndes was in during his 'Big One' at Calder in 1999. CLICK HERE for more …