Craig Lowndes's 'Calder' Holden Commodore VT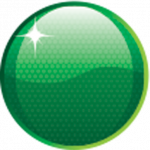 On July 25, 1999 Craig Lowndes was involved in one of the most sickening accidents in modern V8 Supercar racing.
Soon after the start of the race, Lowndes' brand-new HRT VT Commodore was clipped by another car, flipping it onto its roof before spiralling to a standstill near an embankment.
The accident injured Lowndes' leg and completely destroyed the reigning V8 champion's car, sending it to a way too early grave.
Robbie Starr (Lowndes' then engineer) was on the receiving end of the in-car radio and spoke to Speedcafe.com.au about that frightening day.
"I guess we were shocked, you just don't expect accidents like that to happen," said Starr.
"When you see a car pirouetting down the road, you obviously think it's pretty bad, obviously your first thoughts are for the driver.
"Once we heard Craig on the radio it was a relief, his first words were "I'm alright".
"It was good to know Craig was OK, but the prognosis of the car wasn't so good."
HRT began building Lowndes' new VT Commodore prior to the start of the season but it didn't get debuted until later in the year.
"I can't remember when we started building it, but it was built and debuted for the Queensland Raceway round, the round prior to Calder," Starr said.
"In its life it did a total of four races, well four races and a start I should say.
"It had a very short history as a race car."
The team closely inspected the VT Holden straight after the race and decided that it was too far gone to get back on track
"The accident had twisted the shell so much," said Starr.
"We knew it was never going to be any good as a race car because some of the points had moved pretty bad.
"Like anything it could have been repaired but it was going to cost more to repair than it would to build a new shell.
"We scavenged what bits we could from the car, which wasn't too much, and got on to building the new car."
After the accident HRT decided to rebuild the VT to (almost) its former self and use it as a ride car.
"We re-built the car soon after the accident because we had demand from sponsors to do ride days," Starr said.
"We had a shell that wasn't useful for a race car but was able to be repaired for a ride car.
"We changed the design so we could fit an extra seat, enabling us to put two passengers in."
In its new career as a three seater ride car, the VT has been used by the team for over 10 years.
"We started using it as a ride car early in 2000, it's been a great marketing tool," said Starr.
"The trend for three-seater ride cars was embraced by many teams once they saw what we were doing. It was a ride car for about 10 years.
"(Mark) Skaife has the car in his museum now and we're currently building a VE ride car as well."
Looking at the Calder Raceway sequence of events, even now more than 10 years on, Starr can't believe how lucky Lowndes was.
"I am surprised that Craig (Lowndes) got out of it so well," said Starr.
"I guess he was lucky where he ended up landing in that he wasn't higher up on the embankment or more into the wall, he was kind of riding along the tyres a bit. It was scary stuff.
"You always like to think that race cars are safe, but when you see the forces that were generated by that accident … he was a lucky boy."
Robbie Starr now engineers Fabian Coulthard's Bundaberg Red Holden Commodore.