Centaur keeps old VE for rest of season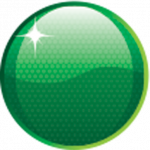 Centaur Racing has elected to continue competing in its current chassis for the remaining rounds of the 2010 V8 Supercars Championship Series.
After earlier considering a mid-year switch to a newer VE Commodore, the single car Holden team will remain with its current car – the oldest chassis in the V8 Supercars field.
Tony D'Alberto's Centaur Commodore – WR001 – was the first VE constructed. It was jointly built by Holden Motorsport and Walkinshaw Racing in 2006 and used as the homologation vehicle before VE's introduction to the championship in 2007.
The car was first raced by Mark Skaife (Holden Racing Team) before being rested until purchased by D'Alberto for his debut in 2008.
Team owner Al D'Alberto (Tony's father) confirmed to Speedcafe.com.au that the team will remain with its aging VE.
"We're sticking to old faithful for the balance of the year," he said.
"There's nothing wrong with our car. We're starting to get some good results, and it seems silly for us to not continue down that path.
"We are happy with the current progress we're making. We feel that things are coming together and we don't want to rock the boat."
Despite a frustrating Townsville round two weeks ago where D'Alberto was struck by a freak qualifying incident and associated mechanical issues, the team has been happy with its progress this year. D'Alberto sits  18th in the title having entered Townsville in 15th.
"Things have started to gel within the team and the results are showing on the track," Al D'Alberto said.
"You only have to look at Triple Eight when Roland Dane bought Briggs (Motorsport). They weren't at the front of the pack for a couple of seasons. The point there is that it is so competitive, you can't just walk in and go straight to the front of the field. It takes a while to get your knowledge bank and get the crew working together properly.
"You have to remember that it is a tough sport and it is not an easy job to get to the front of the field. And it is even harder to stay there."
Shane Price will partner D'Alberto in the two endurance races at Phillip Island and Bathurst.