WRC tyre plan concerns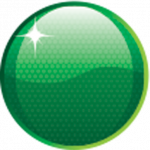 Pirelli Motorsport Director Paul Hembery has spoken out against what he sees as a lack of incentive for tyre manufacturers to compete in next year's World Rally Championship.
This is the third and final season of Pirelli's agreement to supply a control tyre to the WRC, with the FIA electing for a return to competition amongst tyre makers for next year's series.
Following its meeting to decide how the 2011 tyre regulations would work, the FIA issued a homologation procedure document at the end of last week. Sources within the governing body passed the document onto English motor sports online and magazine publication AUTOSPORT.
The document outlines a number of requirements including testing procedures and compounds, as well as variations between tarmac, gravel and ice. The tyres must be commercially available to all teams – thus ending any chance of a return to 'confidential' tyres for specific teams.
The FIA requires manufacturers to supply their final specification tyres from the start of November. 
Hembery believes the requirement to not allow changes during the 2011 WRC season will discourage potential suppliers.
"I have to say I'm utterly bemused by the document," said Hembery.
"This is neither a control tyre scenario and nor is it in any way a competitive environment for a tyre manufacturer to work in.
"Can you honestly tell me that, if a tyre company is completely uncompetitive at the first gravel rally then they're just going to sit by for the next season and take the beating?"
With tyres playing such a critical role, there would be nothing to stop teams switching between brands from event to event or even splitting their cars on different rubber.
"Maybe we could have one car in a team on one tyre brand, the other on an alternative," said Hembery.
"It certainly made interesting watching in MotoGP when [Valentino] Rossi and [Jorge] Lorenzo had different rubber on the same bike but then that ended up in a control tyre situation too so it is never easy to balance these things."
For the full AUTOSPORT.com article click here.