Villeneuve confirms F1 bid with Durango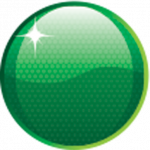 Jacques Villeneuve and Italian racing outfit Durango have confirmed that they will bid to enter Formula One next season.
Rather than search for a seat with an existing team, the 1997 Formula One champion is attempting to become an owner/driver.
The Villeneuve/Durango partnership hopes to secure the 13th spot on the F1 grid for the 2011 season, although plans for the team are still in their infancy.
Amid a lot of rumours in the Formula One world, Villenueve issued a statement to clarify the situation.
"There are a number of rumours circulating at the moment and I wanted to clarify a few things before this gets out of hand," said Villeneuve.
"The team will be a joint venture with Durango, and based out of Italy.
"To be clear, right now all the money comes from corporate sponsorship and not from personal investors."
The Durango team, which made its F1 intentions known earlier this year, was to enter GP2 this year until funding issues halted the program. Instead, the team has entered the new Auto GP class.
Durango team owner Ivone Pinton told 422race.com that he hopes to have his F1 bid sorted soon.
"I really hope together we will find a place," he said.
"We still don't know where the car would be built, but the team's base will definitely be ours (in the Veneto region of Italy)."
While Villeneuve has F1 team ownership on his mind, he will attempt to qualify for the NASCAR Sprint Cup race in Indianapolis.
Villeneuve will also compete in the Armor All Gold Coast 600 (October 22-24) on the streets of Surfers Paradise for the V8 Supercars international invitational. Villeneuve will partner Paul Dumbrell in the #55 The Bottle-O Racing Ford Falcon FG.