McBride home following challenging weekend in Germany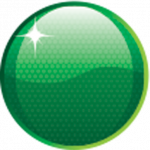 Defending CIK Stars of Karting Series Pro Light (KF1) Champion Hayden McBride has returned home after finishing seventh in a challenging weekend competing in a round of the German Championships at the Amfing circuit.

The Novocastrian earned the trip courtesy of his victory in last year's Australian championship competed against a 32 strong field of world-class drivers, including Moller Madsen, the new European Champion in KF2.

"It was a great experience, albeit pretty challenging at times given the extreme grip levels we encountered and the fact that I was so much taller and heavier than the rest of the field," said McBride.

"To come seventh in the final which was run in a downpour was pretty amazing, it was a really challenging weekend and the team, including my mechanic Marco, was working so hard non-stop all weekend to get the kart up to speed.

"I had never encountered grip like what we saw over there – even the locals were saying it was much worse than what they had seen at the venue before, if you stood on the Ingrid too long you got stuck to the track, and the kart would bog down coming out of the corners like it was stuck!"

Add to the grip levels the fact that McBride was taller and some five kilos heavier than most of the other racers despite a intensive fitness routine in the lead up (the minimum weight of the KF2 category is nine kilograms lighter than the respective category in Australia) and the team had some obstacles when it came to set up.

"Yes we had to work pretty hard and there were lots of combinations put to the test over the weekend, but in the end the rain evened the playing field on race day and I was able to drive through from 19th to 7th in the final, and I really feel that if there had been more laps in it I could have challenged for the podium," said McBride.

"Now that the event is over I am getting busy eating some great food after trying to keep my intake down over the weekend to lose extra weight!

"I would really like to say a thank you to the CIK Stars of Karting Series as well for providing me the opportunity to come over here and race, it has been a great experience."

McBride's next appearance on Australian shores will be during the final round of the 2010 CIK Stars of Karting Series to be held at Melbourne's Todd Road circuit hosted by the Go-Kart Club of Victoria on August 7/8.

Entering next month's final round of the four-round series McBride is second in the championship standings behind Queenslander Cian Fothergill with a slim chance of snaring back-to-back titles.